Used Jeeps for Sale – Ennis, TX
Few vehicles on the road can offer the freedom and flexibility while driving that you get behind the wheel of a Jeep. Buying a new Jeep can be a big investment—we see a lot of first-time Jeep-buyers who are unsure of what they want and the price tag of a new vehicle can be intimidating. That is why our used Jeeps for sale in Ennis, TX are so very valuable, not just to us as a dealership but also for our customers.
Choosing a used Jeep lets you get a feel for the freedom of the open road—and off the road—that a Jeep grants you, but with much less investment on your part. While a used Jeep is not necessarily the right choice for each of our customers, we see the value of these vehicles and stand behind every used Jeep for sale on our lot. The Frank Kent Pre-Owned Promise is our way of ensuring your investment, even in a used vehicle, is protected and valued for years to come. You don't want a Jeep for just a year—you want something that will take you and your friends and family on adventures for hundreds of thousands of miles.
We know you have plenty of choices when you are looking for used Jeeps for sale—more now than ever before. Other dealerships and the internet can give you alternatives, and many of them are good options. At the end of the day, however, we are simply better at what we do and go the extra mile to make sure you get the best car-buying experience possible. We're not satisfied unless you drive away completely happy with your decision.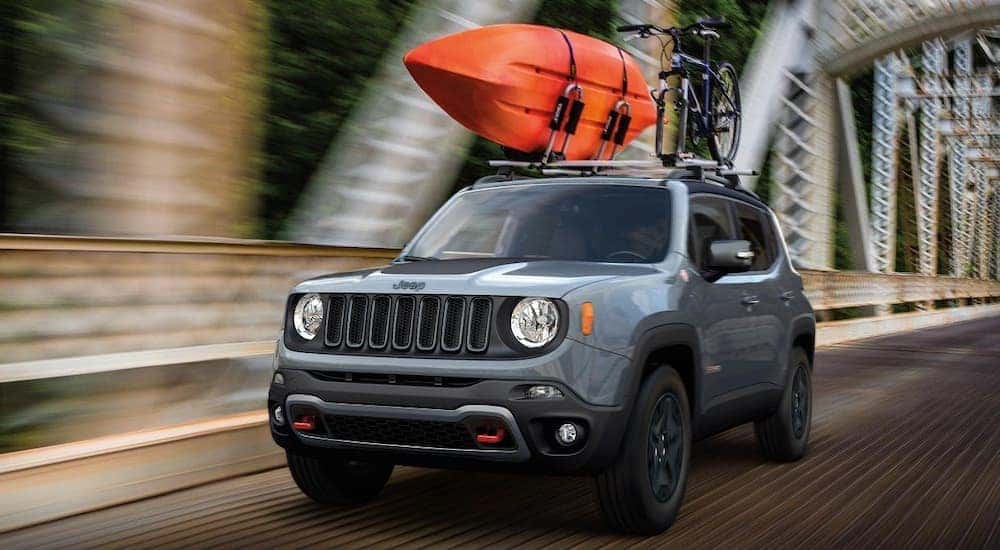 Why Choose a Used Jeep?
Just like any other vehicle, choosing a used Jeep for sale typically gives you more value for your money and lets you stretch your dollar further. Countless segments on the news and articles online talk about how quickly new vehicles depreciate in value, and how buying a used vehicle lets you avoid that. While that is true, choosing a used Jeep is not just about bypassing depreciation, it's about keeping a Jeep on the road longer and getting the most you can in your budget.
By choosing a used Jeep for sale, you reduce the environmental impact of manufacturing that vehicle. Making a Jeep takes a lot of resources—from the actual metal and plastics used to make it to the energy involved in the process. Every year a Jeep stays on the road (or goes off-road) helps justify that cost for production and makes it more efficient to have produced it in the long-term. We suggest pre-owned vehicles for many of our environmentally-conscious customers since the reduced impact of choosing a used Jeep for sale is quite significant.
One of the greatest values of our used Jeeps for sale comes from their ability to offer you, our customers, more for less. While you may not be able to choose all the options and features you want like you can with a brand new Jeep, you can typically find a pre-owned model that still checks all your boxes. And you will pay less for it than you would for a comparable model with the same features sold brand new. This lets you choose a Jeep at a higher trim level than you could afford if it was new, and get a lot more without paying more.
The Frank Kent Pre-Owned Promise
Because we believe in the used Jeeps for sale that we offer, we stand behind each of them in two ways: first with our Frank Kent Pre-Owned Promise. This is a promise we extend to you, our customers, and it all comes down to one simple thing: fair, simple, haggle-free pricing on our used Jeeps. This begins with research—we look into the history and pricing for every one of our used vehicles.
Using this research, we set a haggle-free price for every used Jeep for sale that we offer, which we review and update constantly to make sure it is fair and up-to-date. When you come to Frank Kent CDJR, you know that the prices you see posted on all of our used Jeeps for sale are the prices you will pay. You don't have to worry about coming in with a strategy to try to haggle and get a fair price on a used vehicle – we put all of our cards on the table from the moment you step onto our lot.

The Frank Kent Certified Pre-Owned Warranty
The second way in which we stand behind all of our used Jeeps for sale is through our Frank Kent Certified Pre-Owned Warranty. This is a warranty that we offer, which is separate from any existing or offered warranty from the manufacturer. It is an additional 2 years or 100,000 miles of coverage on every pre-owned Jeep we have on offer. All of our used vehicles go through a 128-point inspection with our experienced service professionals to ensure they are safe and will be reliable for you.
Our Frank Kent Certified Pre-Owned Warranty also includes a one-year membership in Road America's Auto Assist Program, which includes 24/7 assistance. The program benefits include towing, help with flat tires and dead batteries, and even gas delivery. This Auto Assist program also offers up to two days of rental car reimbursement if you need service done on your vehicle, as well as potential reimbursement for travel expenses if you have any vehicle problems away from home. We want you safe and happy while on the road no matter where you travel. If you are on your way to walk the famed Ennis Bluebonnet Trails, driving through Dallas, road tripping, or heading to a fun day at Six Flags Over Texas, you can drive happy knowing we have your back.
Our Commitment to Our Customers
We stand behind our vehicles with the Frank Kent Pre-Owned Promise not only because every used Jeep for sale on our lot is of the highest quality, but also because we value our customers. For us, that's what it all comes down to: our customers. The people who come onto our lot are not just random strangers here to buy a car—they are our friends, family members, and neighbors throughout the local community and the greater Dallas-Fort Worth area.
If our customers are not happy, then we are not happy. That starts from the moment you walk onto our lot, where we are always ready to offer the best customer service possible—whether you want to talk to our knowledgeable salespeople every step of the way, or look around first and see what catches your eye. We work with you to make sure you get financing that fits within your budget and makes sense for your needs and present you with haggle-free pricing so you know exactly what each vehicle costs. And long after your purchase, we will be here to offer any repairs and service you might need, to make sure you keep driving for years to come.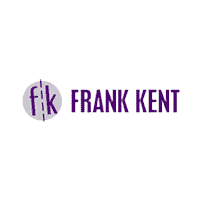 See the Frank Kent Difference for Yourself!
We know we're not the only dealership in the area you can choose from, and the internet has created more options for finding used Jeeps for sale than ever before. We pride ourselves on being the best option, however, through our dedicated customer service, our Frank Kent Pre-Owned Promise and Warranty, and the long-term service we can provide. What sets us apart from our competitors is what we value most: not profits or sales numbers, but you our customers. Come to Frank Kent CDJR and see that difference firsthand—we'll make sure you drive away happy.
Get In Touch