RAM Trucks – Ennis, TX
A powerful and dependable truck is the heart and soul of a lot of American industries, particularly trades and construction. The people that work hard to keep this country going need a truck that can keep up with them and not stop until the job is finished. Ram trucks are among the most powerful and dependable vehicles on the road, offering a wide range of builds and sizes to fit just about any need.
From streamlined midsize models that are perfect for people that want a truck to enjoy all week long, to powerful full-size heavy-duty pickups that can haul huge loads of building materials across town every single day, there is a Ram truck for everyone. Inside the latest Ram trucks, you will find some of the nicest options available. This includes rugged and luxurious materials that provide comfort while resisting damage and technology options that keep you connected wherever you go. Choosing the right pickup, however, is not always easy, but it helps to understand what is available and what it all means.
Here at Frank Kent Chrysler Dodge Jeep Ram, we specialize in selling the very best vehicles on the road. Our impressive selection of new and used Ram trucks offer something for everyone, whether you are looking for a light-duty model to enjoy the weekend, or a heavy-duty option to get some serious work done. Come visit us and see what we have available today; we are not satisfied unless every customer drives away completely happy.
About Frank Kent CDJRRAM TrucksSpecial Offers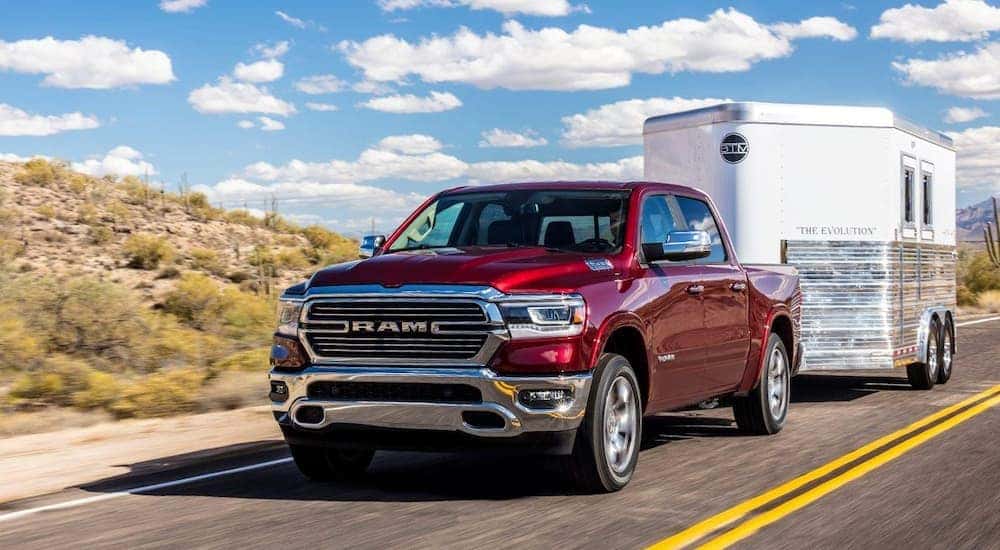 Midsize vs. Full-Size
As you look at different trucks, one of the first things to consider is the size of a particular truck. While you should look at the length and height of different Ram trucks, the overall size is typically what you should focus on first. In general, "midsize" refers to smaller trucks that are easier to fit into just about any lifestyle. "Full-size," on the other hand, indicates that a truck is larger – often substantially larger – and is typically more powerful overall. Midsize Ram trucks have been in short supply the last few years, but an updated model is expected to hit the market in the not-too-distant-future.
Light-Duty vs. Heavy-Duty
In addition to the consideration of size when looking at Ram trucks, it is important to also think about how much work you need it to be able to do. The Ram 1500, for example, is generally considered a light-duty pickup even though it is a full-size truck. That means it has decent towing and payload capacities, but not the absolute highest amount possible.
Heavy-duty pickups are designed to be the hardest working and most powerful trucks on the road. These have traditionally been the Ram 2500 and Ram 3500, which have incredible engines and tough designs that let them handle vast amounts of weight. While light-duty pickups are usually a good choice for someone looking to buy an all-around truck that is great throughout the week and on the weekend, heavy-duty models are preferred by professionals that need a truck to haul a lot of weight and cargo around.



Cab Sizes
As you look at different Ram trucks for sale, you should consider how large a cab you need, as this can significantly impact which model is right for you. One of the primary factors when deciding on a cab size is how many passengers you typically have in the truck with you. There is a big difference between what you should pick if you always ride alone, compared to what you need for a growing family.
A regular cab is the smallest cab you will find on Ram trucks, which only has a front-row for seating and a small amount of storage behind the seats. From there, a quad cab is larger and has a second row of seating with decent legroom and overall passenger space. Finally, a crew cab is the largest cab option, with front and second-row seating and the most legroom and overall passenger space available. A regular cab typically only has seating for two or three people, while up to six people can fit comfortably and safely into a quad or crew cab.
Box Lengths
The length and overall size of the bed or box of a Ram truck depend on the cab size you choose, but from there you will often have a couple of options available. In general, there are three different possible box lengths with Ram trucks, though they are not all available on any truck. The three sizes you will find are 5-foot 7-inches long, 6-foot 4-inches long, and 8-feet long.
If you choose a truck with a regular cab, then it will usually be available with either a 6-foot 4-inch box or an 8-foot box. A quad cab is only available with a 6-foot 4-inch box, while a crew cab truck is offered with either a 5-foot 7-inch box or a 6-foot 4-inch box. It's important to consider what you most often will have loaded up in the box of your truck and the largest item you are likely to need it for. This will help you choose a truck with a bed length that is right for you.



Towing Capacity vs. Payload
As you look at different Ram trucks, be sure to consider both the towing capacity and payload capacity that you need on a regular basis. Some people think that these two things are the same when they are, in fact, very different. Towing capacity indicates how much weight you can pull behind the truck on a trailer or in a camper. This limit includes the weight of the trailer itself and often changes based on different models, available engines, and towing packages.
The payload capacity of a truck tells you the maximum amount of weight you can pile into the truck itself. This includes the driver, any passengers, other stuff in the cabin, and anything loaded up into the box of the truck. A lot of different factors can affect the payload limit, including different trim level options and accessories.
Trim Levels – Interior Features
Once you decide on a Ram truck that you like, you will find quite a few different trim levels available. One of the most significant factors to consider when comparing trims is the kind of interior features available with each one. Although higher trim levels increase the price of a truck quite a bit, the additional features inside the cabin can easily justify such a price. A better Infotainment system, greater comfort features, and superb functionality are often available at different trims.
Trim Levels – Safety Options
The included and available safety features can also vary from one trim level to another. While every Ram truck has excellent standard safety features, more advanced features that use the latest technology will often change with trim levels. In some cases, however, you can choose a lower trim to save some money but opt for an available safety package that gives you the features you want without other optional items you do not need.
New and Used Ram Trucks at Frank Kent CDJR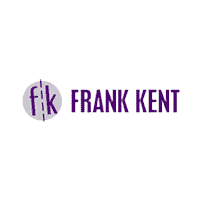 Whether you are looking for the latest Ram trucks to hit the road or older models that have been well-cared for, we have a huge selection of vehicles here at Frank Kent Chrysler Dodge Jeep Ram in Ennis, TX. Let our knowledgeable and friendly salespeople help you with any questions or concerns you have and work with you to find the perfect pickup truck for your needs. Come visit us at Frank Kent CDJR today and let us take the worry and stress out of shopping for a truck.
Get In Touch