RAM Trucks
When making the decision to buy your next vehicle, there are many things to consider. First, do you go with American-made or do you go with a foreign brand of car? Next, what type of model do you want to invest in? It is a lot to consider, and it might make your head spin. We want to take all of that fuss and worry out of the process for you by arming you with the security that you know what kind of car you want, and you know how you are going to get it.
Instead of worrying too much about it, just keep in mind that we stand behind the RAM truck brand and are sure to suggest them if you visit our lot. At Frank Kent CDJR, we know that American made vehicles, like RAM trucks, can and will deliver, and we don't hesitate to tell that to our customers. We want to tell you that when it comes to purchasing a RAM truck, whether it's the 2018 RAM 1500, the 2018 RAM 2500 or the 2018 RAM 3500, we love what we are seeing come off the line.
With that being said, many customers are still undecided on their vehicle of choice. So, when it comes time to purchase a RAM truck, here are a few things to consider.
About Frank Kent CDJR?New VehiclesSpecial Offers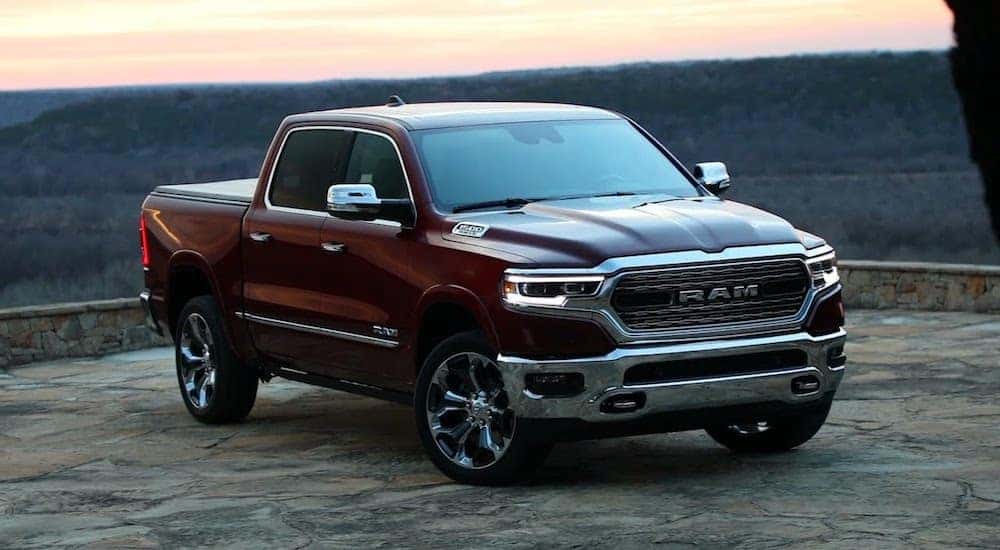 What are The Perks to Choosing the RAM Brand?
If we've sold you on choosing RAM as the brand for your next truck, here are just a few benefits you can expect to enjoy:
Impressive towing capacity in every model
Terrific fuel efficiency
Up to 410 horsepower available
Plenty of body styles to choose from including regular cab, crew cab, quad cab, and even mega cab
…And much more!
Which RAM Truck Should You Choose?
It's true that truck-lovers usually have their own brand loyalty – and we do too! If you are buying a truck for the first time, you might not have any particular loyalties. Still we'd like to argue that RAM has lots of style, is a more comfortable ride, and has many innovations that you won't typically find in other truck brands. And of course, what is often most important to truck-lovers, they have impressive performance capabilities. But, which RAM truck model will have everything you're looking for?
Choosing your RAM truck model will ultimately come down to the power you're looking for. A popular choice is the 2018 RAM 1500:
RAM 1500
The 2018 RAM 1500 offers multiple trim levels:
LaRAMie trims
Tradesman
Express
SLT
HFE
Big Horn/Lone Star
Lone Star Silver
Sport
Night
Rebel
Limited Tungsten Editions
The 2018 RAM 1500 offers many engine options:
The base 3.6-liter V-6 rated for 305 horsepower and 269 pound-feet of torque
The 5.7-liter HEMI V-8 that offers 395 horsepower and 410 pound-feet
The 3.0-liter EcoDiesel V-6 offers 240 horsepower and 420 pound-feet
The 2018 RAM 1500 had many Uconnect advances:
8.4-inch touchscreen display option
Pinch and zoom navigation
Android Auto and Apple CarPlay, 4G LTE Wi-Fi
Roadside assistance
A standard rear backup camera
RAM 2500
If you are interested in a vehicle that takes the power, comfort, and reliability of the 1500 and amps it up a bit, you might be in the market for the 2018 RAM 2500. This vehicle continues to please crowds with its available stylish enhancements, Uconnect capability and powerful albeit fuel-efficient engines. But going beyond the expected, which is what RAM trucks are known to do, the 2018 RAM 2500 has capabilities that are simply missing from other trucks. Here are some of the perks of owning a 2018 RAM 2500:
The 2018 RAM 2500 has ultra-stylish trims available:
The Limited Tungsten edition is an elite, ultra-luxury trim
The Sport model has special appearance accents
The 2018 RAM 2500 has enhanced capabilities:
New remote exterior truck bed switch
LED bed lights
Fleet Telematics Module
Two rear suspension options
A five-link coil system
Available air suspension
RAM 3500
Even with all of the enhancements that come with the 2018 RAM 2500, some customers still want to see the best of the best in power and performance. That's the 2018 RAM 3500 which is chock-full of updates and upgrades not seen by the previous models. One notable stand-out feature: the 2018 RAM 3500 has enhanced performance with a 6.7-liter turbo diesel engine. This engine gets up to 400 horsepower and puts out over 930 pounds/foot of torque. And that's what you've come to expect with a powerful pickup. But what you might not expect is how engineers and designers worked to make the 3500 even more stylish than previous models. Both the interior and exterior styling is remarkable. And it should go without saying that the 3500 model has all of the up-to-the-minute technological advancements that every savvy consumer requires.
The 2018 RAM 3500 has the most in comfort:
Plush and "cushy" interior
41 inches of legroom
66 inches of shoulder room
The 2018 RAM 3500 has exceeded exterior styling:
Rugged, broad sides
Masculine front grille
Powerfully angled lines
The 2018 RAM 3500 has Uconnect updates:
The 8.4-inch Uconnect infotainment system and radio
Improved visuals and pinch-to-zoom capability
Android Auto and Apple CarPlay compatibility
USB Flip
HD radio
4G LTE Wi-Fi capability
The Sirius Guardian suite
Vehicle Finder
Send and Go navigation integration
Remote Services
SOS
Assist
What are The 2018 RAM Truck Lineup Starting Prices?
To help get you started, here are the MSRPs of the 2018 RAM truck lineup:
RAM 1500 – $27,295
RAM 2500 – $32,645
RAM 3500 – $34,045
Choose Frank Kent CDJR for Your RAM Truck Purchase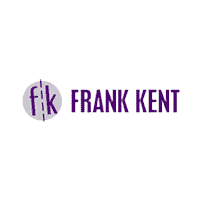 So, from here, the best thing to do is to click that inventory tab and see what we have to offer that meets your criteria. You can even chat with us while you explore. With this list of important things let us know what your budget is, what vehicle you decided you want to check out, and what time you would be available to meet with us. We can't wait to meet you and show you what we've got.
At Frank Kent CDJR, our diverse selection contains what you want in a vehicle. We can guarantee that. That's because we don't just favor one brand, but we favor American made brands. That's the Frank Kent promise. Our vast inventory includes the makes and models you are looking for in Chrysler, Dodge, Jeep, and RAM. If you are specifically looking for a RAM truck, look no further. We know that owning a RAM truck in itself is an exciting experience. RAM trucks are iconic vehicles with incredible capabilities, and we are excited to show you our 2018 models!
We know car shopping can be a stressful experience, which is why we want you to come visit us. We know what to do to take the stress out of the process, and to get you driving the vehicle of your dreams as soon as possible. Now that you've done your homework, don't hesitate to visit us at Frank Kent CDJR and schedule a test drive today. We know RAM trucks. We know American made cars.
Get In Touch