Ram Dealership – Ennis, TX
When shopping for a truck, you don't want just any manufacturer. You want a vehicle that's built to serve. You want a vehicle that's as hard-working as you and can handle whatever you throw at it. Not all brands out there can do that. From work pickups to transit vans, Ram is the hardest working lineup of heavy-duty vehicles on the planet. There is a reason why Ram is Built to Serve. Here at Frank Kent CDJR, we specialize in Ram because, much like the automotive company, we're built to serve you. So whatever your needs are, if you're looking for a dependable, long-lasting vehicle for yourself or your place of business, there's no better combination than a Ram dealership and our team at Frank Kent CDJR.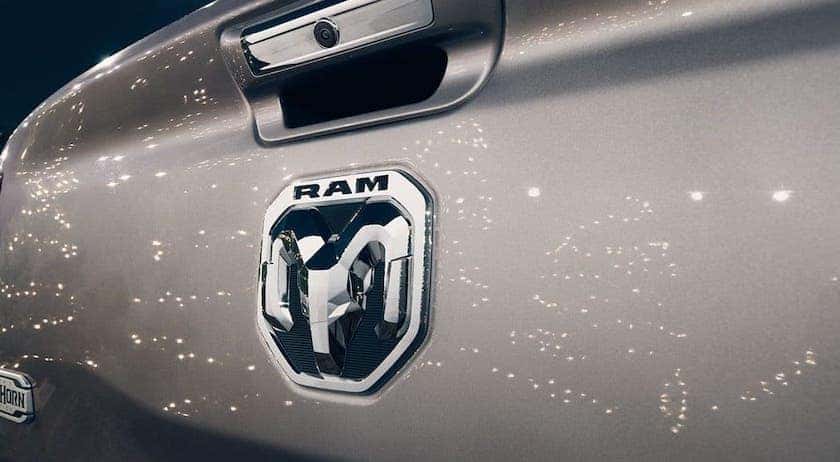 The Ram Brand
The Ram brand is truly built to serve. Every vehicle in its lineup is rugged and constructed to handle all of your business and consumer needs. From the Ram 1500 classic to the heavy-duty Ram 2500 and 3500, there is a truck that will help you get the job done.
But maybe you're not looking for a truck. While the Ram brand is best known for its world-class lineup of pickups, the company also specializes in vans. This includes the Promaster and Promaster City. These vans are built using many of the same design elements as the Ram 1500, including the use of powerful engines and towing capacity. These vans are perfect for when you need a vehicle, and you can customize for your unique needs. If you're delivering goods in Dallas and you need a van with large interior space, or you're looking to outfit a sleeper van for your travel needs, there's nothing else like a Ram brand van.
The Ram Promise of Power and Performance
Kicking things off with the 2020 Ram 1500, there are several powertrains to choose from. First is the standard 3.6L V6 coupled with an 8-speed automatic transmission. This powertrain generates up to 305 hp and can tow up to 7,730 pounds. If you're thinking that the gas mileage must be atrocious, think again. This powertrain gets an estimated 23 MPG combined (20 city/26 highway).
If you need something that's twice as powerful, you can opt for the 3.0L EcoDiesel V6 motor. Pushing out 260 hp, it has a towing capacity of 12,560 pounds. For folks who want nothing but a V8, the beastly 5.7L HEMI V8 engine will be more than satisfactory. This engine produces up to 395 hp and 410 lb-ft of torque, and it can be paired with an eTorque mild hybrid system for optimized performance. Essentially, the eTorque system replaces the traditional alternator with a belt-driven generator that uses a 48-volt battery as a power source.
The 2020 Ram Classic is available with the same V6 and V8 engine options. But it does not yet come with a diesel engine. All of the stats for the engines on this model are the same as with the Ram 1500. The V8 is also still able to be fitted with the eTorque mild hybrid system for better performance.
As for the massive Ram 2500, this beast has two engine options. First is a standard 6.4L Hemi V8 that generates 410 hp and 429 lb-ft of torque. This powertrain is mated with an 8-speed automatic transmission, and it can tow up to 17,540 pounds without breaking a sweat. The next option is a turbocharged diesel 6.7L V6 paired with a 6-speed automatic transmission. This monster has a maximum towing capacity set at 19,680 pounds.

Trim Levels and Highlights
If we go too in-depth on the details of each and every trim, we would be writing a book; there is just so much that these trucks offer. So, let's look at each model's trim selections and the main highlights on each.
The 2020 Ram 1500 Trims
The 2020 Ram 1500 is available in six trim levels starting with the Tradesman. The base model starts at $32,145 and includes keyless entry, vinyl upholstery, a 6-speaker stereo, and three 12-volt power outlets. The infotainment interface is displayed on a 5-inch touchscreen and operates with Bluetooth and a 4G LTE Wifi hotspot.
Next, the Bighorn trim gives you the option of an 8.5-inch or 12-inch touchscreen for the infotainment system. It also comes with Apple CarPlay and Android Auto. When it comes to the Ram 1500, the most popular model is the Laramie, and for a good reason. The Laramie comes with heated leather seats and a 9-speaker stereo system. If you are looking for even more features, stepping up to the Rebel trim will add rear parking sensors for added safety.
If you want something more luxurious, the Longhorn is a great choice. This model comes with heated/ventilated leather seats for comfort all year long. Finally, the top-tier Limited adds voice-activated navigation, a 19-speaker Harman Kardon stereo system, blind spot monitoring, and front/back parking sensors.
2020 Ram 1500 Special Editions
Out of the three trucks, the 2020 Ram 1500 is the only model that is available in special editions. Many of these special edition versions build off of specific trims.
First, we have the 2020 Ram 1500 Bighorn Built to Serve Edition. This model was inspired by the American Armed Forces and comes in Gator Green or Black Diamond. Next is the Laramie Southwest Edition that features chrome accents and a dual-panel sunroof. Please note that this special edition model is only available in Arkansas, Louisiana, Mississippi, Oklahoma, and Texas. Then, there is the Night Edition, which is built on either the Longhorn or the Laramie. It adds all-black exterior accents with your choice of body color.
Available on the Rebel and Limited version is the Black Appearance Package. If you want a completely blacked-out truck, this is the one for you. It covers the truck from head to toe with Diamond Black Crystal Pearl paint. Finally, the Ram 1500 Rebel gets its own unique spin with Rebel graphics located on the hood and sides of the vehicle.

The 2020 Ram 1500 Classic Trims
As for the 2020 Ram Classic, it is only available in three trims. The first is known as the Tradesman, and it starts at $28,200. It comes with easy-to-clean vinyl seating and the handy Rambox cargo management system. Next is the mid-level Express. Featuring a monochromatic look and 20-inch black-painted aluminum wheels, this model is perfect for people who love a darkened aesthetic.
Last but not least, the Warlock is the top-of-the-line trim for the Ram 1500 Classic. It includes black tow hooks, powder black bumpers, and a 1-inch suspension lift on 4×4 models. Displayed on an 8.4-inch touchscreen is the Uconnect 4C NAV infotainment interface. It works with HD radio, Apple CarPlay, Android Auto, Bluetooth, and a 4G LTE Wifi hotspot.
The 2020 Ram 2500 Trims
Meanwhile, the Ram 2500 is offered in 6 unique trim levels. Starting at $33,745 is the Tradesman. This model includes work-grade vinyl seats, keyless entry, power locks/windows, and a 5-inch touchscreen for the infotainment interface. Bluetooth connectivity and a USB port are also included.
Moving up to the Bighorn trim will get you a choice of four interior color combos. It also comes with an upgraded 12-inch UConnect touchscreen interface, a 9-speaker Alpine stereo system, lane-departure warning, lane-keeping assist, and a rearview camera for assistance with hooking up a trailer.
Next up is the Laramie trim. With its distinctive chrome grille, LED lights, and 18-inch aluminum wheels, this beast is quite impressive. The cabin features leather-trimmed seats with suede insert, ambient lighting to set the mood, and soft-touch surfaces. Jumping up to the Power Wagon changes the game quite a bit. The cabin is done in black and liquid graphite for a rugged appearance. Bilstein gas-charged monotube shocks make for a smoother ride, and the WARN ZEON-12 Winch makes towing much easier.
For the cowboy or cowgirl at heart, the Laramie Longhorn is a solid pick. Styled with southwestern charm, you get a billet chrome grille, two-tone paint colors, polished wheels with accent pockets, and a wheel-to-wheel sidestep. The cabin boasts leather seating with alligator embossed accents and real wood on the dashboard. This model is quite a looker!
Finally, the Limited trim is the embodiment of luxury. It features an exclusive design on the grille, a power side step, LED exterior lighting, and 20-inch aluminum wheels. Inside is full leather seating, wood/aluminum accents, and it has a 17-speaker premium Harman Kardon stereo system. It also comes with the best infotainment interface in the fleet, which is the Uconnect 4C NAV system. Displayed on an 8.4-inch touchscreen, it operates with HD radio, Apple CarPlay, Android Auto, Bluetooth, and a 4G LTE Wifi hotspot.
Frank Kent CDJR is Built to Serve Ennis, Waxahachie, and Dallas


Here at Frank Kent CDJR, we are built to serve all of metro Dallas. Our dealership is right in the heart of Ennis, which puts us just a short drive south from Dallas. Hook up on Interstate 45, and you'll be here in no time at all. Plus, you can't miss us off the highway. Surrounded by plenty of shops and restaurants, you can do your new vehicle shopping and your errands or grocery shopping without going far. Nothing like killing two birds with one stone.
If you're in Waxahachie, you're even closer when you hop onto 287. It's an easy drive, and you'll get to hook right on in past Bardwell Lake (which has a few nice spots for Sunday picnics, like Big Mustang Creek and Little Mustang Creek Park). So whether you're coming out to view what we have in stock or you're ready to make a move on your next vehicle, here at Frank Kent CDJR, we're built to serve all of greater Dallas.
Maybe you don't need a new or used pickup. Perhaps you need some help with your current vehicle. Well, we'll help you with that. Whether it is a stuck thermostat, tire replacement, or something else is going on, we'll help get right to the bottom of it. Our service department here is second to none, and we'll help you both with repairs and with purchasing quality OEM parts for your Ram. Whether you want us to repair it or you just want help ordering the correct part, we'll help you with it all, because at Frank Kent CDJR, we're here for you.
Used Vehicles at Frank Kent CDJR
Shopping for a used vehicle shouldn't be a hassle. It should be straight to the point. After all, you have an idea of what you want to buy and what you want out of a vehicle, regardless of it being new or used. However, that is not always the case with other dealerships. They give you the runaround or the price always seems to change. That is not the case here at Frank Kent CDJR.
We offer haggle-free used car pricing. This way, you don't have to worry about shopping for a used vehicle. We'll always offer pricing that can't be beaten because we want to make sure it is a simple car-buying experience you enjoy. After all, buying a vehicle is exciting. Yet far too many make it stressful. That's why we'll not only work with you to put you in the right vehicle at the right price, but we'll even buy your vehicle, regardless of if you decide to buy from us.
We will also offer you our Certified Pre-Owned warranty that includes a two year/100,000 mile limited warranty, plus emergency travel reimbursement and roadside assistance. All of this comes on top of our pre-owned promise. All our pricing is based on Kelley Blue Book values, not to mention we price our competitors to make sure you land the lowest price possible. And you can rest assured the vehicle you purchase will be on top of its game because we put all our used cars through an extensive 128-point inspection to make sure it's in the best shape possible.
Your Hometown Dealer


Here at Fran Kent, we are your hometown auto dealer. Our founder, Frank Kent, started up in the auto business back in 1917, where he worked in several fields before opening the Frank Kent Motor Company dealership. While Mr. Kent is no longer with us, our dealership is still family-owned. As a family-owned dealership that has been through two world wars and countless changes, we've seen it all. And yet we have remained here where other dealerships have dried up and disappeared into the Texas heat. Why? Because we believe in doing things just a bit differently. Our goal is always to help better serve you. It's not to pinch you for extra money or to try and move poorly maintained used vehicles. That's not how a brand lasts for almost 100 years.
Truth be told, we're about as Texas as you're going to find anywhere in the state. We're fully woven into the fabric of our community, and we wouldn't have it any other way. So if you're looking to shop local with your hometown dealership, make sure to visit us here at Frank Kent CDJR.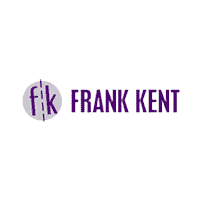 At Frank Kent CDJR We're Built To Serve
From metro Dallas to Waxahachie and everywhere else in between, our team here at Frank Kent CDJR is built to serve you. It doesn't matter if you're looking for a transit van to elevate your business to the next level, or if you're considering a pre-owned vehicle and want to buy it from a dealership you can trust, at Frank Kent CDJR we strive to be the best and to give you only the best in return. So the next time you need any kind of new or used Ram, make the drive out to visit us at Frank Kent CDJR. We promise it'll be well worth your time.