Ram Dealers Near Me – Ennis, TX
There are many dealerships out there, but few who are going to work quite as tirelessly as we will to satisfy your automotive needs. Frank Kent CDJR is a premier auto retailer serving the Ennis, TX, area, and beyond. Our showroom is filled with a wide variety of both new and used models that are just waiting to be test-driven. Our team will also go the extra mile to ensure that your dealership experience isn't just fulfilling but meets your every expectation. We'll work with you one-on-one to help you find the vehicle that speaks to you in every single way. On top of that, we'll work to be your complete partner throughout the ownership process. Through our fully equipped service and parts center, we'll keep your car running smoothly for thousands of miles, no matter if you're driving a rugged Jeep Wrangler or a sleek Dodge Challenger. So, if you're one of the many drivers throughout the Ennis, TX area searching "Chrysler, Dodge, Jeep, or Ram dealer near me" on the internet, your search is over as Frank Kent CDJR is the place to be.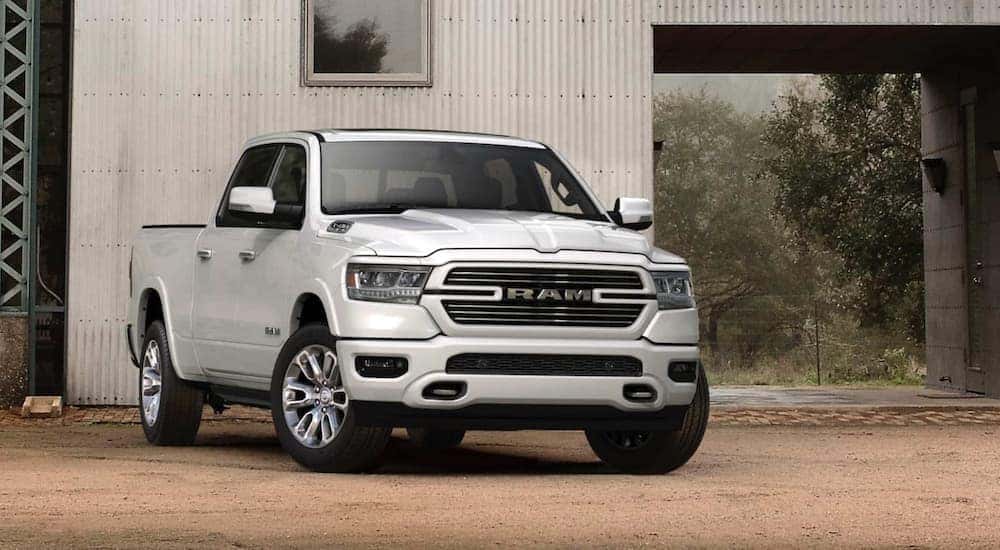 An Overview of the RAM Brand
While we offer many brands in our showroom, plenty of drivers visit us to check out our collection of Ram vehicles. Ram originally began as a part of the Dodge brand and was a division of trucks that had been in production since 1917. Although, this changed in 1981 when the first Ram trucks were developed. Ram vehicles are varied, but across the board, they provide some serious horsepower. While all of these models provide plenty of modern comforts and amenities, much of the Ram family lineup is made of models that prioritize utility and performance. And when you visit our showroom at Frank Kent CDJR, you'll find plenty of Ram brand models to choose from.

A Detailed Look at the History of Ram
Ram has made a lot of waves in the short span of time that they've been around. First introduced as a chain of Dodge in 1981, the history of the Ram brand is a short yet vibrant one. The Ram name was not selected at random, and in fact, was intended to be a callback to the 1933 Ram hood ornament. This dazzling piece of history is no longer the mounted ornamental design that had once graced earlier models and instead exists as a center badge placed on the grille of all Ram trucks.
The first iteration of Ram trucks were rather straightforward and intended to take on competitors within the Ford brand like the Ford F-150. These beginning models hit the road at the start of the 1980s, providing drivers an alternative option to the popular pickups of the day. This first Ram pickup truck came in a number of body styling and options, giving drivers an incredible level of configuration even at the start. This degree of configuration rings true even in today's models, as drivers have a slew of options and styles to choose from, allowing them to drive a tailor-made pickup truck. The second generation of the Ram truck hit the road in 1984, providing drivers a slew of engine options as well as body stylings. What resulted was a surge of popularity, as buyers could expect to not just adjust the styling, but the overall performance as well. These powertrains ranged from simple gas-powered engines to turbo-diesel behemoths that offered a tremendous amount of power.
Throughout the '80s, the Ram truck underwent many drastic changes, one of the most influential being the 1988 revamp of the Ram truck's engine. During this period, Ram trucks skyrocketed in popularity, eventually selling upwards of 100,000 units per year. At this point, the Ram truck brand had solidified itself in the auto industry as a remarkable competitor. This love for the Ram truck brand carried on into the '90s, so much so, that it heralded the arrival of a bigger and better Ram 2500 series in 1998. These larger Ram trucks, were intended to vastly outweigh, and outpower the initial models, and were tailored to drivers who expected a bit more from their pickup truck. Sure, the initial Ram truck model provided a significant amount of power, but these bigger alternatives provided next level proficiency in horsepower, torque, and tow strength output.
The Ram trucks pushed on into the new millennium offering a greater variety of auto tech while at the same time still giving drivers the kind of muscle that they had come to expect over the decades. But in October 2009, the Ram brand outlived their parent company Dodge, and so the two went their separate ways. Long-time Ram enthusiasts were at first concerned about this division, as quality and performance had been consistent since the beginning. However, initial doubts were immediately squashed, as both Ram and Dodge didn't skip a beat in terms of overall quality. In this split, Dodge stepped away from producing trucks and simply focused on cars and SUVs. Meanwhile, Ram leaned in on what it did best, providing high-powered trucks year after year. This has been the name of the game for the Ram brand since then, providing drivers with utility vehicles that rise to the occasion no matter what you throw at them.
The Type of Vehicles in the Ram Family Lineup
While the Ram brand is best known for its long line of pickup trucks, these aren't the only kinds of vehicles that you can find in the family lineup. In fact, the truck is only the tip of the iceberg for the Ram brand. Visit our showroom, and you'll find a number of utility vehicles as well, such as the Ram ProMaster City, a van perfect for any fleet of passenger transport vehicles.
Alternatively, if you're hoping to lug cargo, or simply want to have a van that'll hold everything you need for your business, the Ram ProMaster Cargo Van series may be a solid bet. These are spacious utility vehicles that come with plenty of features, perfect for anyone with a need to haul gear.
As you may be able to tell, the Ram brand is best known for developing vehicles that do more than your average car. And if you're in the market for a model of vehicle that won't let you down in a pinch and can provide you with all of the utility and power you need, our team at Frank Kent CDJR is here to help.
The 2020 Ram 1500
The 2020 Ram 1500 is one of the most capable and comfortable pickups on the market. On top of existing class-leading features such as its unique multifunction tailgate, RamBox cargo management system, and massive 12" touch screen, for the 2020 model year, the Ram 1500 has been upgraded with a brand new 3.0L EcoDiesel engine with 480 pound-feet of torque and tow rating of up to 12,560 pounds. But if you prefer to stick with gasoline, the 2020 Ram 1500 continues to offer the choice between either a 3.6L Pentastar V6 with 305 hp and 269 lb-ft of torque or a 5.7L HEMI V8 with 395 hp and 410 lb-ft of torque. The V8 engine almost matches the diesel option when it comes to raw power and has a tow rating of up to 11,610 pounds, and while the V6 is a bit less powerful, it has an excellent combined fuel economy of up to 22 miles per gallon.
For 2020, the Ram 1500 has six different trims to choose from. The Tradesman trim is your basic no-frills work truck, but while it may lack some of the luxury features of the higher trims, it still has all of their capabilities. But if you want a simple truck that still includes basic creature comforts such as a leather-wrapped steering wheel, door map pockets, bucket seats, and the Uconnect 4 infotainment system, then the Lone Star trim may be the Ram 1500 for you. The Ram 1500 Lone Star is also a great way to show off your love of our great state as it is only available through Texas Ram dealers, replacing the Ram 1500 Big Horn that is sold in the rest of the United States.
However, if you want to upgrade further, then you face a choice between luxury and performance. The Laramie trim comes standard with a host of comfort enhancements standard, ranging from heated and vented power seats to dual-zone climate control and an 8.4" touch screen. On the other hand, the Rebel trim offers factory off-road upgrades, including lifted performance suspension, numerous skid plates, and an electronic locking rear differential to give you maximum traction on any surface.
Finally, there are the top luxury trims of the 2020 Ram 1500, the Laramie Longhorn and the Limited. These versions of the truck stand out not only for their plethora of features but also for their upscale interior materials that include leather and wood trim. The Limited trim is particularly tech-heavy, and is the only trim of the 2020 Ram 1500 that comes standard with wireless phone charging and Ram's massive 12" infotainment display. No matter what trim, though, the 2020 Ram 1500 is built to impress.

The 2020 Ram 2500
If you are searching Ram dealers for a general-purpose truck that is well suited to towing, then look no further than the 2020 Ram 2500. This pickup was built from the ground up to pull a trailer. On top of its powerful engines and rugged suspension, it also includes a good amount of advanced technology designed to make towing easier than ever before. But unlike other monstrous trucks, the Ram 2500 is still a comfortable ride even when you do not have a trailer in tow, making it one of the best all-around trucks on the market.
There are two engine options for the 2020 Ram 2500. The standard engine is a best-in-class 6.4L HEMI V8 generating 410 hp and 429 lb-ft of torque. And despite being the weaker of the two engines available, the HEMI V8 can still tow up to 17,580 pounds when fully equipped. This makes a Ram 2500 with its base engine almost 50% more powerful than a Ram 1500 with its top engine.
However, for ultimate three-quarter-ton towing power, select the optional 6.7L Cummins Turbo Diesel, which produces 370 hp and an incredible 850 lb-ft of torque. Able to pull up to 19,780 pounds when fully equipped, there are few jobs that this engine cannot handle. And on top of raw power, the 2020 Ram 2500 is also available with a class-exclusive air ride rear suspension that will automatically level out heavy loads as well as lower the rear suspension to make hitching a trailer the easiest it has ever been.
Trims for the 2020 Ram 2500 generally follow those of the 2020 Ram 1500, but there are some differences. The Ram 2500 Tradesman is the same bare-bones work truck, but there is no Lone Star trim for the Ram 2500, so the Big Horn trim occupies the next step up. And while the Laramie remains the middle of the road luxury option, the performance trim of the Ram 2500 is the Power Wagon. The Power Wagon is also more capable than the Ram 1500 Rebel, with locking front and rear differentials as well as a class-exclusive 12,000-pound WARN ZEON winch that can easily pull lesser vehicles to safety. However, the top Laramie Longhorn and Limited trims of the Ram 2500 are again mostly unchanged from the top trims of the smaller Ram truck.

Local Small-Town Shopping and High-Speed Racing
Looking for something to do in the area after visiting our Ram dealership without having to venture into the Dallas-Fort Worth city sprawl? Then we would suggest taking a relaxing stroll through the nearby town of Waxahachie. Roughly twenty minutes away from our location in Ennis, the historic Waxahachie downtown is a great place to spend a quiet afternoon. The central attraction of the town is the picturesque Ellis County Courthouse. Constructed back in 1895 out of sandstone and pink granite, this beautiful nine-story building includes spectacular architecture inside and out and is one of the most photographed locations in Texas for a good reason.
Surrounding the courthouse square are a number of small shops and restaurants where you can spend your time and then catch a bite to eat when you are ready for a break. The town also offers a small museum, art gallery, and auditorium, giving you plenty of ways to enjoy yourself. And if you are visiting later in the day, then you can even catch a two hour long Waxahachie Haunted History Tour that explores the occult legends of this town, including Wild West gunfights and murders.
Alternatively, if you are seeking excitement rather than relaxation, we would suggest you pay a visit to the nearby Texas Motorplex and experience fast cars in motion. Located just fifteen minutes from our dealership, this national attraction is more than a simple drag strip. Built in 1985, this was the first concrete quarter-mile track purpose-built for drag racing and holds many historic records. The current fastest run stands at a blistering 3.761 seconds and the highest recorded speed at an incredible 326.71 miles per hour.
Check their schedule to plan ahead, and you can catch all sorts of exciting events from amateur races all the way up to official National Hot Rod Association qualifying matches. And if you are feeling particularly adventurous and have a fast car of your own, then you can even try to take a run on the strip yourself and see how good your driving skills really are.
Whether you are looking to relax with a walk, get spooked with a haunted tour, or raise your adrenaline with some races, the area around Ennis, TX, has you covered. So after you stop by Frank Kent CDJR, check out the local area – you will not be sorry.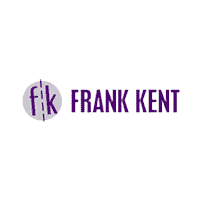 Frank Kent Chrysler Dodge Jeep RAM Built to Serve
If you're searching for a Ram truck, you should seek out a dealership that understands the ins and outs of the Ram brand. Not only do we offer new models that are fresh off the factory floor, but we also proudly provide a used and Certified Pre-Owned selection as well. We believe that having the freedom of options is inherent to any car buying experience, and we make it our mission to ensure that your car buying experience is simply unforgettable from start to finish.
While we're located in Ennis, TX, we serve drivers from all over Texas. From Southern Dallas to Southern Fort Worth and Waxahachie, we are widely known for our services. Our dealership is centrally located right on the interstate 45 freeway. When you visit Frank Kent CDJR, you can expect a dealership experience that is unforgettable.
Get In Touch