Dodge Dealership – Ennis, TX
When the time comes for you to get a new vehicle, you might not know where to start. The process can seem overwhelming, with so many decisions to make, worries about financing, and long-term issues that you cannot even guess at clouding your vision of what vehicle is right for you. That is when you need the knowledgeable experts at a reputable Dodge dealership to answer your questions and help you find just the right vehicle for your needs.
Whether you would be best served by a spacious Dodge SUV built for long road trips with plenty of room for you and your loved ones, a dependable Ram truck that will keep working as hard as you do, or a high-performance Dodge sports car, we have the perfect choice for you. Here at Frank Kent CDJR, we have been a part of the Texas auto industry for more than 80 years, with a track record of honest and friendly customer service that sets us apart from our competitors. You have a lot of options available to you when shopping for a vehicle in Texas, but we are simply the best one.
The Dodge lineup offers something for everyone, which makes it such a great choice for a wide range of car-buyers. Figuring out exactly what would be best for you, however, can still be difficult. That is when you should turn to our experienced and reliable sales team to help you find just the right car, truck, or SUV. Plus, our service and parts center is here for you long after you drive away, so you always know exactly who to turn to when you need to take care of your vehicle. Come to Frank Kent CDJR and tell us all about what you need; we can help you find the perfect option and make sure you drive away completely happy.
About Frank Kent CDJRNew VehiclesSpecial Offers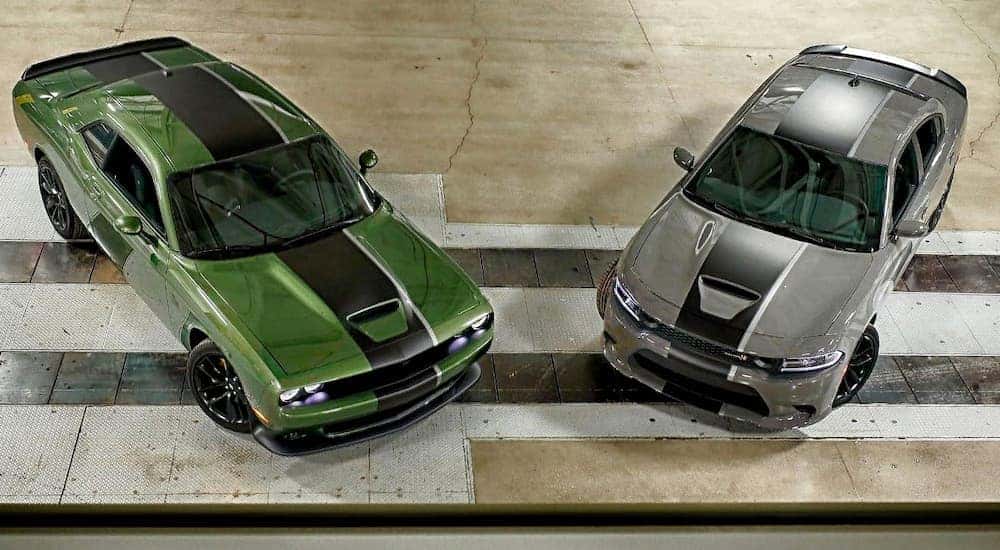 New and Used Vehicles
Finding the right vehicle for your needs starts with a great inventory, that is part of why we are the right Dodge dealership for you. Our huge selection of new and pre-owned vehicles gives you plenty of options to make sure you can find exactly the right car or SUV to meet all your needs. Dodge makes some of the finest cars and SUVs on the road, especially if you are a fan of high-performance sports cars. If you are interested in a brand-new pickup truck, then a Ram model offers an unbeatable combination of power, accessibility, and safety.
If you are interested in used models, then we have a terrific selection for you to choose from, not only of Dodge cars and SUVs, but also Ram trucks, Jeeps, and other Chrysler models. Some customers come to us expecting their used options to be limited, only to discover that choosing a used Dodge still gives you a lot of freedom. While you might not be able to customize your options when picking a used SUV, our huge inventory lets you find just the right one for you.
All of our used models here at Frank Kent CDJR come with the Frank Kent Pre-Owned Promise, which you will not find at any other Dodge dealership. This is our promise to you and starts with clear, haggle-free pricing that gives you the best possible price without any need on your part to negotiate or fight for it. Our promise also includes a two-year or 100,000-mile limited warranty with one year of roadside assistance and rental reimbursement if you have any vehicle problems.
That is just one way we show our appreciation for our customers and proves why we are the best Dodge dealership in Texas.
Different Models to Meet Your Needs
Dodge has long been an industry leader when it comes to high-performance sports cars, and that is as true now as it has ever been. If you have a family and you are looking for something that can fit your lifestyle and your loved ones, then a Dodge SUV is a great choice. While we are a Dodge dealership, we also have Chryslers and Jeeps available, so no matter what kind of car or SUV you are looking for, we can help. Our incredible selection of Ram trucks ensures we can provide you with a hard-working pickup that can handle anything you throw at it and stay on the job as long as you do.

Extensive Financing Options
No matter what your financial picture looks like, rest assured our financing experts have seen it before and will do everything possible to work with you. Whether you are looking to buy a vehicle outright, apply for financing and an auto loan, or lease a brand new vehicle, we are here to help. We also have easy tools you can use to apply for financing online and evaluate what kind of trade-in potential you might have, to get a better sense of your financial position before you even visit us. All of this is designed to making financing as simple and straightforward for you as possible.
Service and Parts to Keep You on the Road
As your Texas Dodge dealership, we are here to build a relationship with you that extends well beyond the moment you drive away from our lot. Our salespeople are here to answer all your questions and work with you to find the perfect vehicle for your needs, but it does not end there. Our expert service technicians and staff specialize in the Dodge vehicles we sell, so you know they can always help you with anything you need.
Whether you ready to come in for routine maintenance, need repairs done on your vehicle, or simply have questions or concerns about an issue, we are here to help you Monday through Saturday, from morning to evening. You can schedule a time that works for you, or stop by when you have a chance to get maintenance performed. And if you prefer to work on your vehicle yourself, we can help you order any parts you need and answer questions you may have about the work that needs to be done.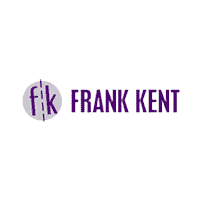 Come Visit Us in Ennis Today!
Here at Frank Kent CDJR we are no strangers to Texas; as a part of the Frank Kent Motor Company, our roots go back more than 80 years here in Texas. We have been a part of the community through numerous dealerships, and as your Dodge dealership, we are proud to offer the best vehicles on the road. Whether you are interested in an incredible sports car or an SUV for your family, we can help you find exactly the right vehicle and make sure you stay safe on the road with proper care and maintenance.
We are here for you at Frank Kent CDJR six days a week: Monday through Friday from 8 am to 8 pm, and Saturday from 8 am to 7 pm. Feel free to call us with any questions you might have, or simply come by to meet with one of our friendly and knowledgeable salespeople to discuss what you are looking for and see why we are the perfect Dodge dealership for you. You will find us just southeast of Dallas, in Ennis, Texas; just take the I-45 south from Dallas or north from Corsicana, and you cannot miss us.
Come to Frank Kent CDJR today and discover how much fun it can be to shop for a new or used vehicle.
Get In Touch