Wrangling A Great Deal On A Jeep In The Dallas Area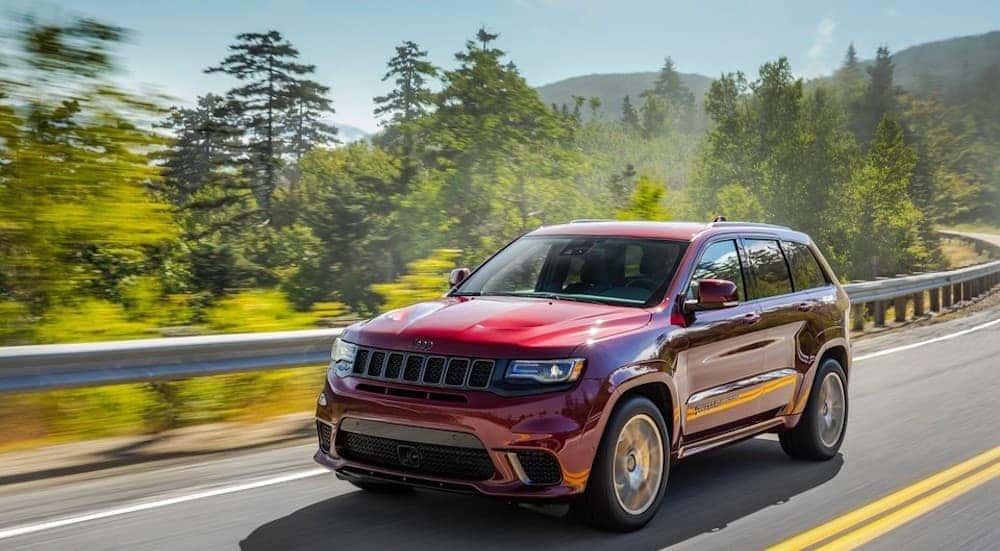 For buyers seeking an experienced, professional and dedicated Jeep dealership, Dallas drivers should look no further than Frank Kent Chrysler Dodge Jeep Ram in nearby Ennis. Our dealership first opened in 2007, so we are still a bit young, but in that short time we've developed a reputation for stellar customer service, winning a Customer First Award for Excellence in 2018. As a member of the Frank Kent family of dealerships, we are truly proud to be part of a long tradition of automotive excellence.
That philosophy was the basis for the vision of Frank Kent, ever since he started selling GMC trucks in Fort Worth in 1917. He would later go on to open Kent Buick in Lubbock in 1919, and would return to Fort Worth in 1930 to form what would become Frank Kent Motor Company, one of the longest running family-owned dealerships in Texas. Over time, he would go on to operate numerous dealerships, branching out to sell cars by Ford, Cadillac, Mercury, and many other well-known brands.
Frank passed away in 1987, but his commitment to excellence and customer service never wavered and has been handed down to generations of family members who still run the company today. The Kent family motto is "morals, values, and ethics before profit", and Dallas Jeep buyers can trust Frank Kent Chrysler Dodge Jeep Ram to provide them with the best deals on the right Jeep, combined with a buying experience that's second to none.
Selection
At Frank Kent Chrysler Dodge Jeep Ram, we can offer Dallas drivers a wide inventory of the latest Jeep models in their various selective trim levels, so you can be sure we have what you need. Here are just a few of the Jeep models we have in stock today:
Jeep Compass: The Compass is a reliable crossover-type Jeep – not too big and not small – perfect for a first time Jeep buyer at a price that is pretty modest for the base model. The Compass seats four and is a perfect choice for a family vehicle, yet provides enough room to haul your stuff. It's an excellent way to introduce yourself to the adventurous world of a Jeep.
Jeep Wrangler: What more can be said about this classic vehicle? It's been the choice of adventure-seeking drivers for decades – a stalwart of off-road aficionados who demand high performance. If you're the type of person who thrives on weekend adventures, off-road excursions or a simple ramble by the lake, the Wrangler is for you. This trusty Jeep also performs just as well on the pavement and is fully customizable via accessories to be wherever you want it to be.
Jeep Grand Cherokee: Jeep's flagship offering provides the best of both worlds – a family vehicle and luxury SUV for those looking to make a statement, and a fully-customizable off-road workhorse that can handle the toughest of conditions. For families, the Grand Cherokee can carry the whole clan and more. The Grand Cherokee includes innovative safety features such as a backup camera and parking sensors to ensure everyone stays safe and secure.
New or Used?
No matter if you're looking for the shiniest, top of the line brand new Jeep or a trusted, reliable used model, you can find both at Frank Kent Chrysler Dodge Jeep Ram. Knowing which direction you are looking in is helpful to know before you come to visit us, as it will help us help you stick to your budget. All of our vehicles are clearly priced and we occasionally offer dealer discounts and bonus cash, all part of our excellent benefits that we extend to our customers.
If features like the latest technology and safety advances are high on your list of qualities in a vehicle, you will probably want to go with a new Jeep. But if you're looking for an almost-new vehicle with lower miles, our selection of used and certified pre-owned Jeeps might be a better option for both your needs and your wallet. New or used – they both have their benefits and it's totally up to you.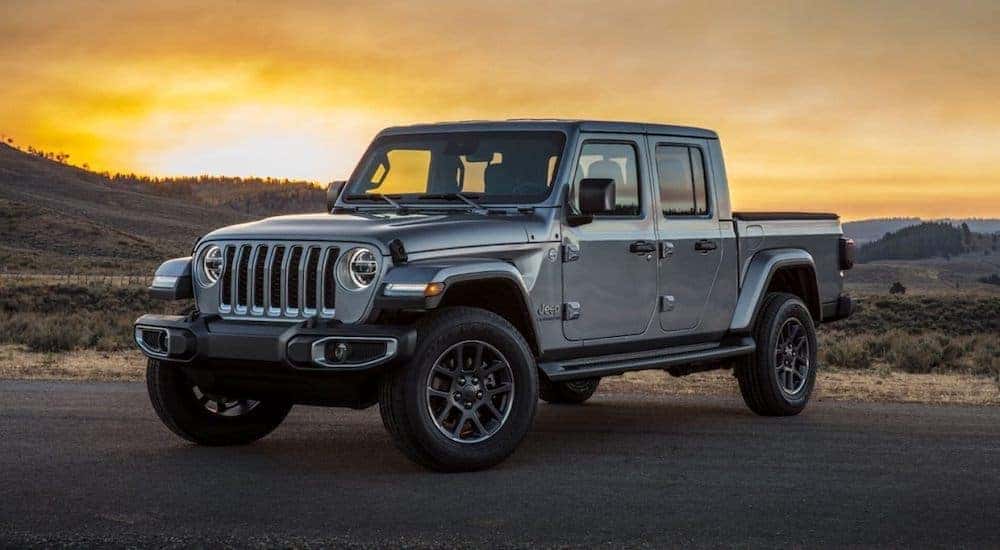 Financing
Whether you are choosing to buy a new or used Jeep from us, the reality is that you will need to budget a way to pay for it. Fortunately, the financial experts here at Frank Kent Chrysler Dodge Jeep Ram can put your mind at ease. Let them put their expertise to work for you. They will work with you to stay within your budget and create a payment plan that you can afford.
Working with a variety of leading lenders, our finance team is dedicated to providing you with the best financing options available so you can afford the Jeep you want. Even if your credit isn't the greatest, that's not a problem for us. We can still work with you to get the best deal and most affordable financing for your individual credit situation.
All buyers can apply for financing right on our website with just a few pieces of information, and then our experts will take it from there.
Service
Jeep drivers demand a lot of their vehicles, requiring them to stay in top condition for the highest performance both on and off-road. At Frank Kent Chrysler Dodge Jeep Ram, our highly-trained and skilled service technicians can handle any problem, as they've pretty much seen it all. They will diagnose the issue and solve it for you as efficiently as possible. Our techs work with Jeeps all day every day – it's what they do. You can trust our experts. And even if you didn't buy your Jeep directly from us, we still welcome you and are happy to assist with any issue.
Our service center is open convenient hours to work around your busy schedule: 7am to 7pm Monday through Friday and 7:30am to 4:30 pm on Saturday. If you choose to wait with us while your Jeep is being worked on, we offer free WiFi in the customer lounge so you can keep working. We are also certified to complete state auto registrations and can order and ship genuine Mopar parts and accessories to fully customize and personalize your Jeep vehicle.
Looking for a Jeep? Visit Us First
We know that Jeep buyers in the Dallas area have lots of choices when it comes to purchasing their next vehicle, and we believe that coming to us will provide a superior experience and a long-lasting relationship. We work very hard to provide an easy, convenient, and friendly car shopping experience from start to finish. At Frank Kent Chrysler Dodge Jeep Ram, we put you the customer ahead of everything else to ensure your experience with us is as enjoyable and stress-free as possible.
No matter if you are in the market for a new or used Jeep, you will find what you want in our expansive inventory of new, used, and certified pre-owned models. Jeeps tend to be individual vehicles tailored to individual lifestyles, and we definitely have the right Jeep for you. If you have questions please feel to give us a call or visit our showroom in Ennis, just a short hop from the greater Dallas area. We look forward to seeing you soon!