Three Types Of People Who Should Go To The Dodge Dealership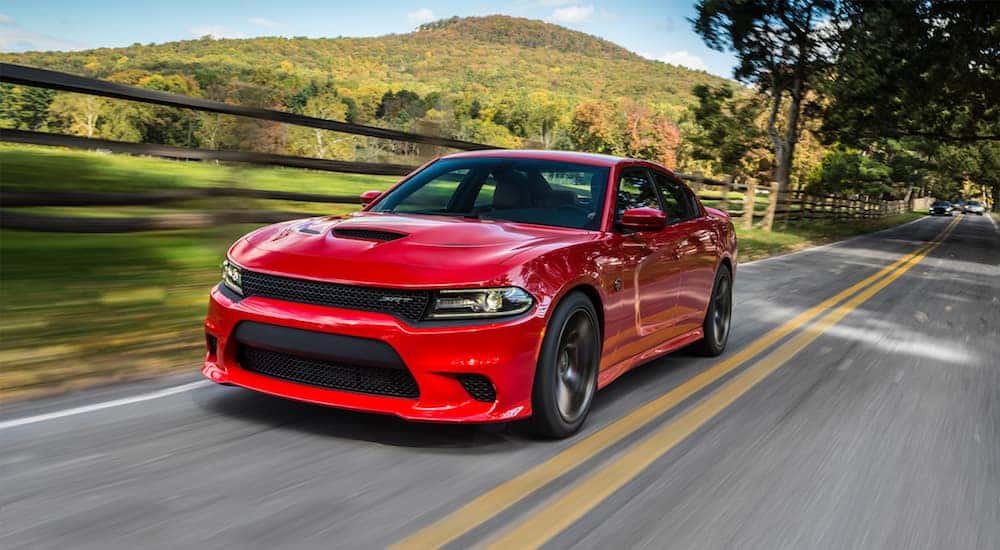 From adventurers to the family man, choosing a new vehicle can be a difficult task, as there are simply so many options out there in the world. And it is likely that you will want to choose a quality car or vehicle, one that is not only aesthetically pleasing but safe as well. On top of this, many people are looking to drive in comfort, and the entertainment features of a car can be particularly relevant to those who have children (of all ages, as young kids and teenagers alike hugely benefit from being entertained on long trips in the car). If you see yourself in the brief list below, consider stopping into your local Dodge dealership like Frank Kent CDJR, particularly if you are looking to upgrade your current car
The Parent
Becoming a parent means that your entire world changes, from the food that you eat to the hours that you sleep and the homes that you live in. Much like a home, a car must have enough space to accommodate the size of your family. If you are a family that is considering adding more members in the near future, it is more likely than not that you will be interested in getting a new vehicle that not only suits your needs of the present day but will continue to meet your needs as your family changes in the years to come.
Many vehicles available at your local Dodge dealership will do just that, offering not only ample space but superior safety features as well. For any family with children, the seating capacity and the storage room that a car has to offer are two of the most essential features. From bringing your family to various events such as soccer games to carpooling other children to those events, you will get ample use out of all the seating possibilities that your car has to offer. And your local Dodge dealership can show you many vehicles with just the right amount of space. The Dodge Grand Caravan, Dodge Durango, and Dodge Journey all can seat up to seven people. All three vehicles provide ample room for the growing family and are likely to meet their needs for years to come, even as family needs change.
The safety features of cars and vehicles found at a Dodge dealership, like Frank Kent CDJR, are also hugely impressive, able to put even the most anxious of parental minds at ease. For one, Dodge cars have a number of preventative features. One of them, a forward collision alert, which will automatically brake your vehicle for you if it suspects a crash is imminent. Other features include multiple airbags in all areas of the car, from the front row to the last, as well as crumple zones to prevent injury and further destruction if the car does become involved in an accident.
The Traveler
If you are the type of person to take road trips – or even just someone who travels for work, then a Dodge is likely a great fit for you. From great mileage to impressive comfort, a car or vehicle found at any reputable Dodge dealership near you is the ultimate road trip car, perfect for traversing long distances will minimal hiccups, just you and the open road (and perhaps your family as well).
For one, the Dodge Durango gets 26 MPG for highway use. That, combined with enough cargo space to store any belongings that you might be bringing with you, makes the Dodge Durango the perfect car for any adventure and any travels. The Dodge Durango can be found at your local Dodge dealership such as Frank Kent CDJR, and it is highly recommended that you give it a test drive to see just how awesome it can be when taken out on the road.
Dodge vehicles are also supremely comfortable, made with high-quality cloth and leather materials. On top of simply using high-quality materials, the seats are also both heated and ventilated, making driving at any time of the year as comfortable an experience as possible. No need to dread getting up early on winter mornings, or getting into the car on a hot summer afternoon. Even in severe and extreme weather, cars from a Dodge dealership will always provide both comfort and security.
The Innovator
If you are a person who appreciates the cutting edge of technology, then a vehicle found at your local Dodge dealership is likely to be the one for you. From touchscreen capabilities to Apple Carplay, there are many ways in which the Dodge vehicle sets itself apart from all the rest. Driving a Dodge vehicle can be considered a luxury experience, one that will keep you happy for years to come.
The majority of Dodge vehicles even remembers your settings, keeping you comfortable and happy at all times. On top of this, navigational services are state of the art and on top of the world as we know it, and Dodge vehicles include not only wireless Bluetooth capabilities but satellite radio as well.
Choosing Your Dream Car
To make your final decision in choosing your dream car, it would be recommended that you go into a dependable Dodge dealership like Frank Kent CDJR to view the vehicles that you are interested in person. Throughout this process, keep in mind a number of things, such as your budget, your seating requirements, and the convenience and entertainment features that you are looking to have in a vehicle. If you can find a car that ticks off all of these boxes, talk to one of the knowledgeable salespeople who will be there to assist you in any way that you need. Finally, take a test drive in as many cars as you are interested in, as taking a test drive is the best way to get a sense of how owning the car will feel, as well as how it drives on the road. At the end of the day, it would be hard to go wrong with any vehicle found at a Dodge dealership, and you are likely to find the car of your dreams there.