The Best Ram Dealers in Ennis, Texas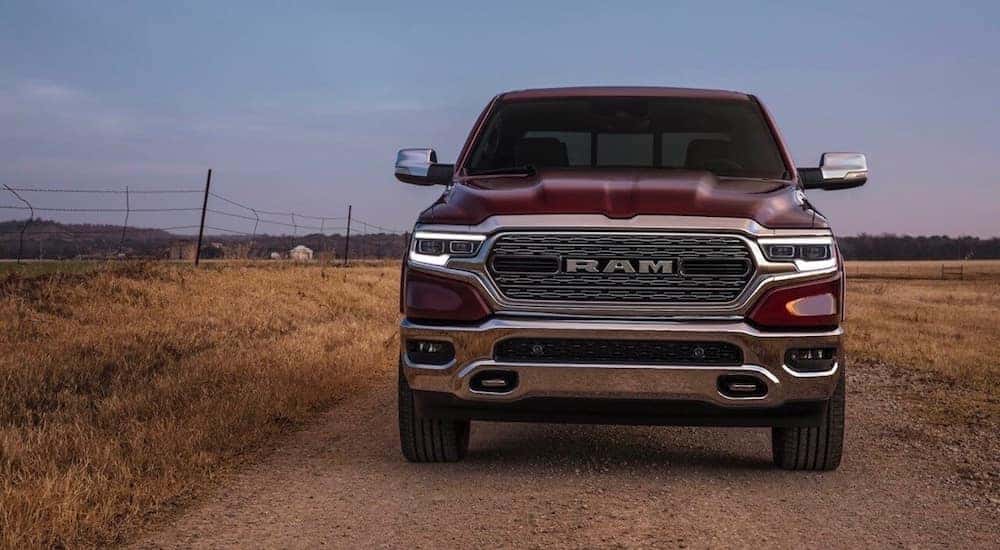 If you're a local, you know that there are countless places to shop for a Ram truck. However, we have been working to provide you with information that would lead you to the best Ram dealers in the Ennis area. Although the competition is tight, there is definitely information to support that there is clearly a best Ram truck dealership in the Ennis area. Read on to find out where it is and what makes it superior among its competition.
Ram Dealers in Ennis, Texas
Although there are plenty of places that you could purchase your next Ram truck, why would you risk potentially paying more or finding yourself in a situation where you are not being treated with respect. It's a major risk to take with little reward. Why subject yourself to trial and error to find the best Ram dealer in Ennis, when we have the information ready for you? We'll save you time so that you can spend more time on the road. If you're looking for a Ram dealer in the Ennis area, we have a suggestion that will shorten your search and get you out on the road in your new Ram truck quicker.
The Frank Kent CDJR Advantage
Chances are that you've heard of us, as we are a reputable and well-respected dealership in the Ennis area. We have all of the Ram trucks that you're looking for at prices that will be sure to excite you. Ultimately, our business model is simple. We work to provide our customers with an unparalleled experience to ensure that they are satisfied with their purchase. We don't want them to be in a situation where they feel pressured into purchasing a vehicle that they're not completely sold on.
At the end of the day, our customers are the most important aspect of our business. We make all of our major decisions centered around them, to ensure that they are happy and that they are customers for life. Our ideals are simple: we provide our customers with service that exceeds their expectations, inventory that will keep them happy and content, and prices that won't break the bank. It's a tall order to fill but we work hard every day to ensure that our customers have the best possible experience.
Customer Service
Frank Kent CDJR is far superior to the competition when it comes to customer service. We work hard each and every day to provide every customer with an unparalleled experience. This often takes the form of listening to the customers' needs and providing suggestions for Ram trucks that would fit their lifestyle. Other times, this looks like going the extra mile to find the absolute lowest price on a vehicle for a customer. Although customer service is definitely subjective, we work hard to ensure that we're covering all of the necessary bases. We never want a customer to leave feeling like they aren't now a part of the Frank Kent family. In fact, we consider our customers to be customers for life. Obviously, we understand that most dealerships (even if they don't) will claim that they provide their customers with the best possible customer service. We get that this has become an empty promise.
However, we encourage you to give us the opportunity to demonstrate our customer service first hand. As soon as you step foot on our lot, you'll feel the Frank Kent difference. You won't be rushed by employees who are fighting to make a sale. You won't feel like you have to already begin generating your excuse to leave. At Frank Kent CDJR, we work with you to make the daunting task of purchasing a vehicle a little bit easier. We want our customers to feel comfortable and empowered throughout the entire process. Give us the opportunity to do so, you'll be glad that you did!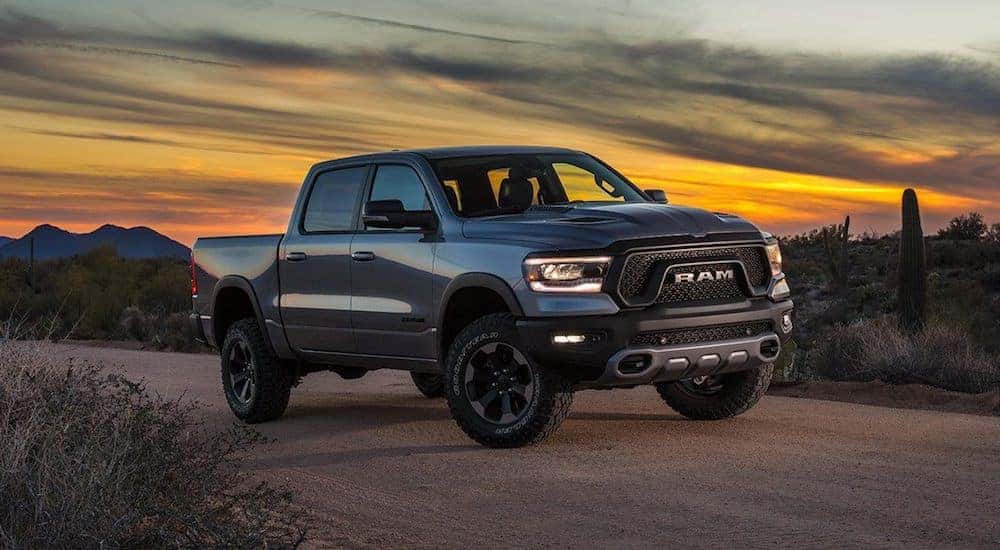 Inventory
We have an extensive inventory of Ram trucks to choose from, so you won't have to worry about "settling" for a truck that you're not truly in love with. In fact, you may have the opposite problem. Many customers find themselves torn between two or even three different trucks. With the help of our trained and experienced employees, we'll be able to help you make the right choice for your needs and your family. If you're looking for a Ram truck, it's time to see what Frank Kent can do for you. We are undoubtedly the best Ram dealer in the Ennis area, and we challenge you to give us the opportunity to prove that. You'll be pleasantly surprised by the sheer amount of vehicles you'll have to choose from at Frank Kent CDJR. A few of our favorite Ram trucks are:
Ram 1500
Ram 1500 Classic
Ram 2500
Ram 3500
Ram 3500 Chassis Cab
Ram 4500 Chassis Cab
Ram 5500 Chassis Cab
Ram All-New 1500
Ram ProMaster City
Ram ProMaster
With such a large quantity of Ram trucks to choose from, one may believe that you'll have to skimp on quality. Fortunately, this is not the case at Frank Kent. We believe in providing our customers with a high amount of quality vehicles that will be sure to impress even our toughest critics.
Prices, Deals, Specials
One of the most important pieces of information to understand prior to purchasing a new vehicle is the price tag. You'll want to know how much you'll be paying each month so that you can have a good idea of what your investment will be. Nobody wants to end up paying more than absolutely necessary which is why the experts at Frank Kent are ready to help you. We provide the absolute lowest prices on all of the vehicles that you're looking for, to ensure that you're not overpaying.
Furthermore, we are constantly running specials that apply to our Ram trucks to ensure that you are saving money at every turn. We don't believe in gimmicks or harassing our customers, we enjoy the fact that we are transparent with our customers when it comes to prices. We never want a customer to feel like they are overpaying or that they aren't getting the best possible deal, which is why we work hard day in and day out to provide those rates to all of our customers.
Ready to Hit the Road?
Give us a call or stop by our dealership today to begin the process of purchasing your new Ram truck. You'll have quick access to a trained and experienced representative who will be happy to help you with all of your car buying needs. If you prefer to shop online, you can easily view our inventory and select a vehicle that will best suit your needs. Whichever method is preferred for you, you'll be able to easily shop through our inventory and ask questions to a team member who is highly-skilled and knowledgeable when it comes to Ram trucks. Whether you're an experienced car-buyer, or this will be your first vehicle, we're ready to assist you through the entirety of the process. We understand how overwhelming it can all be, and we're ready to make it simple and easy for you. Give us a chance to prove to you that we are, in fact, the best Ram dealer in the Ennis, Texas area. You won't regret it!