The 5 Best Golf Courses in Ellis County, TX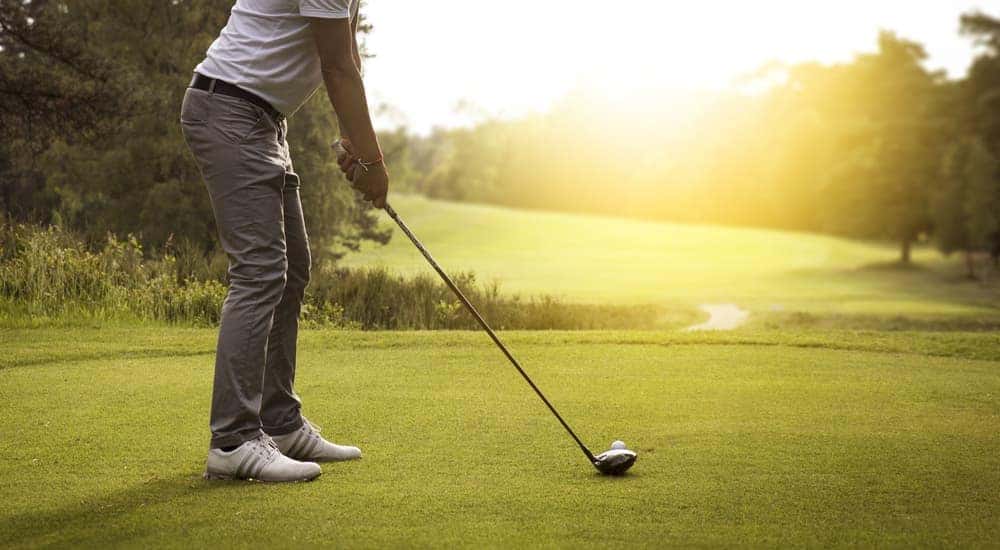 Situated about 35 miles south of Dallas, Ellis County, TX is the perfect place to get away from the hustle and bustle of big city life. It should come as no surprise that here at Frank Kent CDJR, we've got few golfers in our midst. Heading out for a relaxing weekend at a golf course near Ennis is the perfect way to unwind after a busy week.
Whether you are a semi-pro or a complete amateur, spending time at a tranquil golf club can put your mind at ease. Soft, rolling hills and vibrant green grass landscapes stretching as far as the tree-line can be very therapeutic. That's why we decided to round up the best golf courses near Ennis, TX, for your convenience. Each club is close enough to explore each one over the span of a few weeks. Then, you can decide which one you like best and want to frequent most often. While golfing may not be everyone's cup of tea, we certainly enjoy booking a tee-time for a weekend getaway. Check out our list of a few favorites!
Waxahachie Country Club
Ideal for families and beginners, the Waxahachie Country Club is a semi-private, 18-hole golf course that locals love. With courteous staff and delicious food, it's a great place to spend quality time with your family and friends. You may even make some new friends while you're there.
There are multiple memberships available including the Social Membership for $30 per month, Junior Explore for students priced at $75 per month, Junior Executive for people under the age of 35 at $95 per month, and the General Membership for $160 per month. Each level also has a $20 food minimum except for the student membership. Access to the driving range, cart shed, trails, and rental cars are also available to add onto any package.
If you are not sure if you want to shell out membership fees just yet, you can gain access to the greens on certain days at specific times for a small fee. However, Saturdays and Sundays are reserved for members only from opening until noon. For patrons who wish to amp up their golf game, you can book lessons as well.
Located at:
1920 W Highway 287 Business
Waxahachie, Texas 75165
(972) 937-3521
Corsicana Country Club
Established back in 1916, the Corsicana Country Club is celebrating its 103rd birthday this year. Surviving the Great Depression and reeling in its 5th generation of members, this place is more than just a golf course. It's a piece of Texas history.
The Corsicana Country Club has hosted tournaments, championships, and fundraisers, but it's also a great spot for families. Offering an Olympic-size swimming pool with two diving boards and full-time lifeguards, parents can spend the day with their kids during summer vacation. Weekly bridge groups also take place here, and the venue can be reserved for weddings, holiday parties, and other big events.
Situated about 26 miles south of Ennis, the Corsicana Country Club offers members and guests privacy and prestige. Surrounded by a pastoral community, it's a tranquil retreat from the hustle of daily life. In 2007, the entire 18-hole course was rebuilt with Champion Bermuda Grass – one of the world's finest turf grasses for greens.
Multiple membership levels are available including a package for non-residents. Monthly dues range from $75 to $200 depending on which membership you go with. The club is also currently offering the Living Tree Memorial Program, which allows folks to honor a loved one by planting a tree for a donation. Participants can choose from a list of pre-approved tree varieties and may also request a specific location for the planting.
Located at:
4100 Country Club Drive
Corsicana, TX 75110
(903) 874-8288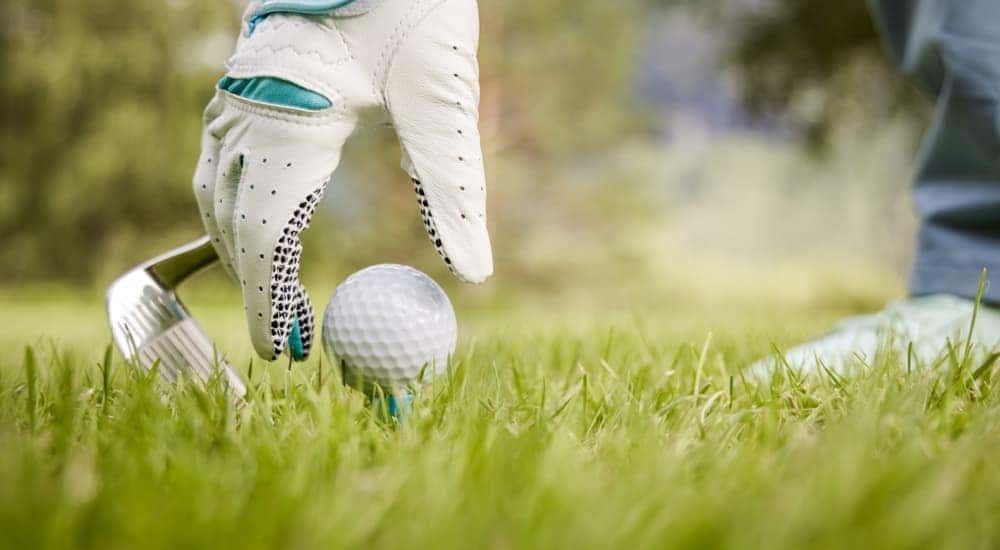 The Oaks Golf Course
Also located in Corsicana, TX, the Oaks Golf Course is smaller and more affordable than its neighbor over at the Country Club. Established back in 1935, it's also one of the oldest 9-hole courses in the state of Texas. Under new ownership as of 2015, the course has been restored to its former glory and welcomes families in Ellis County.
Moontower at the Oaks is the family-friendly restaurant on the grounds that is quickly becoming a local hot spot. Offering a traditional American menu for lunch and dinner, you can load up on cheese fries and burgers during your golf outing. The restaurant also typically has a live band present for your entertainment.
The Oaks proudly hosts leagues, tournaments, and corporate events. Junior/Adult memberships are available for $75 per month. Seniors receive a discount at $65 per month.
Located at:
2509 N Business 45
Corsicana, TX 75110
(903) 872-1801
Old Brickyard Golf Club
Situated approximately 16 miles north of Ennis, TX, the Old Brickyard Golf Course has been voted as the Best Course in Ellis County. Its unique landscape gets most of the credit for this award. The course is designed around three quarries that were dug out by Ferris Brick Co. This gives golfers several elevation changes, making the game much more challenging. Long fairways, strategically placed sand traps, and multiple water hazards help serious golfers improve their game.
If you're relatively new to the world of golf, don't worry! You can take some time at the driving range to work on your swing before you take on the big courses. Annual membership plans are available and can be paid in monthly installments. Blue starts at $85 per month, Green starts at $149 per month, and Gold starts at $199 per month. There is also a Family membership package that can be customized to include your spouse and children.
For people who just want to golf without purchasing a membership, you can hit the greens for a small fee that covers day use. Lessons are also available and taught by Danny Barbee, PGA.
Located at:
605 North I-45
Ferris, TX 75125
(972) 842-8700
King Creek Country Club
Situated about 30 miles east of Ennis, TX, the King Creek Country Club offers members and guests an 18-hole championship course with water hazards on every hole. Players at any skill level can enjoy a day on the greens.
You can easily book a tee-time online at a competitive rate. If you decide to purchase a membership, benefits include professional instruction, handicapping services, and access to the Pro Shop, 18-hole course, and other facilities.
On-site is the 19th Hole and Grill restaurant that serves breakfast, lunch, and dinner. The relaxed, inviting atmosphere features five flat-screen HD televisions and overlooks the 10th tee and Practice Putting Green for a scenic view. The restaurant frequently hosts live bands and karaoke night, which are great times to socialize and make new friends.
For beginners, King Creek also offers golf lessons. You can learn all about set up, grip, alignment, posture, putting, chipping, and drills. Improving your game will be made easy! A 30-minute lesson is only $20, or you can book three 1-hour lessons for $100. With the help of a trained professional, you'll be hitting a bogey before you know it.
Located at:
6025 Club Dr.
Kemp, TX 75143
(903) 498-8888