So You're Thinking About Pre-Owned?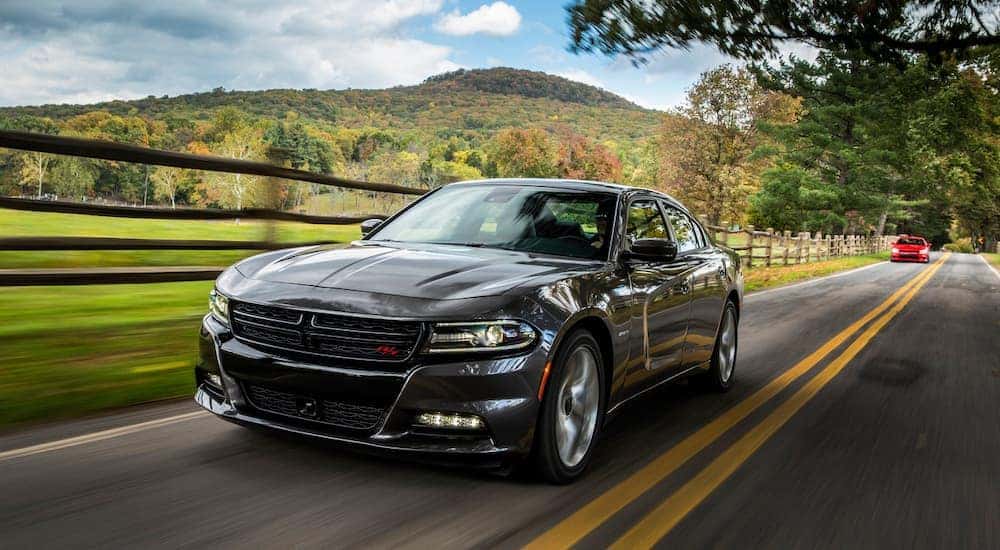 Any decision to purchase a new (or new-to-you) vehicle comes with a number of considerations to be weighed. First, comes the wish list: what are your preferences, be they in terms of make, model, trim level, and body style – or in terms of appearance, performance, or amenities? Second, comes financial considerations: what can you afford, and what are your financing options? It's usually around that second round of due diligence when most conversations shift to the idea of buying pre-owned. Rightfully so, there's a number of reasons why buying a pre-owned vehicle proves sensible. We'll cover some of those talking points in just a bit, but what about those looking to budget a vehicle under a very specific price-point? Traditionally $10,000 – $15,000 tends to be an example of where that bar is set. So with that in mind, let's cover some of the considerations of shopping for used cars under 15K beginning with…
Our Pre-Owned Promise
"Frank Kent is committed to providing you with excellent service throughout the life of your vehicle – new or used. We know purchasing pre-owned can be daunting, so it's our pre-owned promise to you that we will provide honest best-in-market pricing, along with our own careful certification process to ensure you feel confident and secure every time you get behind the wheel."
Those are the words of our dealer-principal, Will Churchill, and they echo across each and every pre-owned sale here at Frank Kent. We recognize the inherent value of buying pre-owned, and it's our goal to provide our valued customers with the information, transparency, and assurance that they deserve, rewarding them for embracing that value.
So, with that in mind, let's talk about some of the things we like our customers to understand when exploring the value of buying pre-owned. We'll touch on why deciding to buy pre-owned is such a smart move in terms of your investment, why it's a better time to buy pre-owned than ever before, and we'll even touch on some of the assurances today's pre-owned buyers can enjoy. So, let's get things started.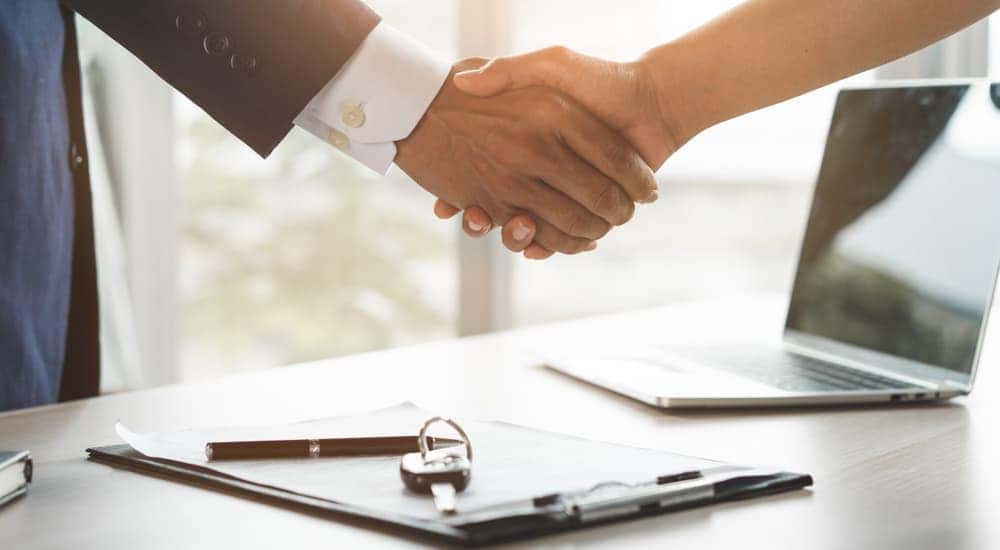 Appreciation of Depreciation
By deciding to purchase a pre-owned vehicle, you're making a smart decision. A big part of that comes as a result of depreciation, a term which (all-too-often) receives a bit of a bad wrap. But for secondary vehicle owners, depreciation actually works in your favor; simply because the previous owner will have absorbed the lion's share of it!
Let's add some context with an example:
In 2014, a brand-new vehicle was purchased for $30,000. Depreciation of that vehicle had begun to take effect before it's rear wheels had even left the dealership. In fact, new vehicles lose up to 11% of their value at this point, meaning that its adjusted value would fall in below $27,000. It the simple reality of any depreciating asset, but the majority of a vehicle's depreciation occurs within the first five years. After the first year, it will have lost about 25% of its original value. After three years, closer to half. And at the end of five years, a vehicle might only be worth about a fraction of its original value.
This empowers the second owner to get more car for their money, in terms of make, model, and trim level. In other words, a vehicle that might have previously been out of your price range – had you attempted to purchase it brand new – might now fit your budget perfectly.
Lifespan
Consider this: as recently as the 1970's the lifespan of any vehicle was notably shorter than it is today. How much shorter? The average mileage incurred by the average vehicle across its lifespan capped out at around 100,000 miles. And, on average, vehicle trade-ins took place every two to four years.
Improvements in engineering and maintenance protocols through the 1980s and '90s would expand these numbers significantly. By 2000, it was estimated that over 33% of vehicles enjoyed a lifespan of 15 years. That percentage had increased to 54% as of 2017 and – as of 2019 – most U.S. vehicles are expected to exceed the 15 year mark. We credit more efficient engines, computerized technologies, and use of carefully designed metals, composites, and alloys. But those enhancements have also allowed automakers to extend the life of warranties (even on pre-owned vehicles) which encourages greater diligence in terms of preventative maintenance.
But what does that mean for secondary owners?
Assurance
When maintained responsibly, today's pre-owned vehicles offer a higher level of assurance to incentivize secondary owners. As noted above, many vehicles are being resold with an original manufacturer warranty still in-place. In addition, many dealerships offer their own extended warranties to help enhance the appeal of their pre-owned inventories.
This does not take into consideration Certified Pre-Owned inventory (which is another conversation, all its own). But we'll throw it out there; when it comes to Frank Kent Certified Pre-Owned Vehicles, we're proud to offer an additional 2-year / 100,000-mile warranty. But let's get back on-topic. The combination of superior engineering, extended lifespan, and the possibility of warrantees is only part of the puzzle when it comes to today's assurances.
Vehicle History Reports
In a list of luxuries enjoyed by today's pre-owned car buyers, we like to think that the availability of Vehicle History Reports ranks pretty high. With a click of the mouse or a swipe of a finger, prospective buyers can access a closer look at the reported history of a vehicle. The chance to better understand previous ownership, service, repair, and accident information has increased the transparency of the car-buying experience.
Not that every dealership is eager to share this information. At Frank Kent, however, we believe that a Vehicle History Report should be a base expectation of any pre-owned customer. We're proud to make it available, free of charge, for every one of our pre-owned vehicles, just look for the easy to find 'History' link under the 'Vehicle Details' header within each of our vehicle profiles.
Haggle-Free Pricing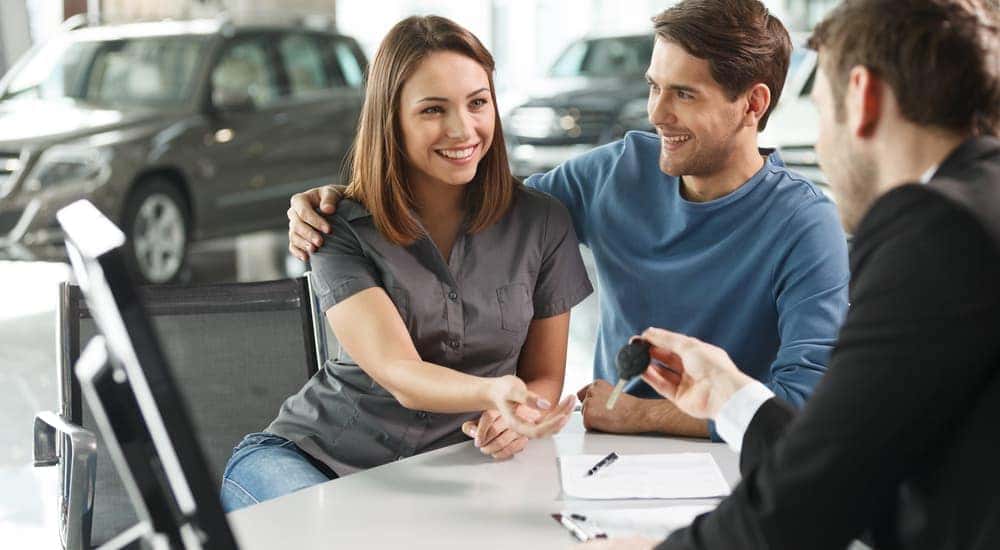 Frank Kent is committed to offering you the best possible price. Some might refer to it as a haggle-free price, but it's less about eliminating the need to haggle, and more about doing right by our customers from day one. In order to offer the best possible price, our team performs their due diligence in researching each vehicle, their original and aftermarket features, Blue Book values, general availability and (of course) the pricing offered by our competitors. More than that, we review our findings on a daily basis to ensure that our pricing won't be beat.
Frank Kent is Here for You And Your Used Cars
As we'd mentioned above, the entire Frank Kent team aims to provide you with excellent service throughout the life of your vehicle. That means that we're not just interested in making a sale; we're just as interested in proving ourselves a trusted partner in your car-owning experience, as we are in your car-buying experience.
With that in mind, we want to help ensure that your Frank Kent pre-owned vehicle enjoys the extended life that it's been engineered to have. If you bought it here, rest assured that we've taken immense pride in making sure that it's reliable, with the promise of return on your investment. We want to help you keep it that way, and our trusted team of skilled and certified technicians is ready to do exactly that.
There we go, getting ahead of ourselves again. If we can do anything to help you find the ideal pre-owned vehicle for the unique demands of both your budget and lifestyle, just ask. At Frank Kent, we're here to help you – today, tomorrow, and every day of your pre-owned vehicle's life.