Let's Talk the Merits of a Used RAM 1500 – Ennis, TX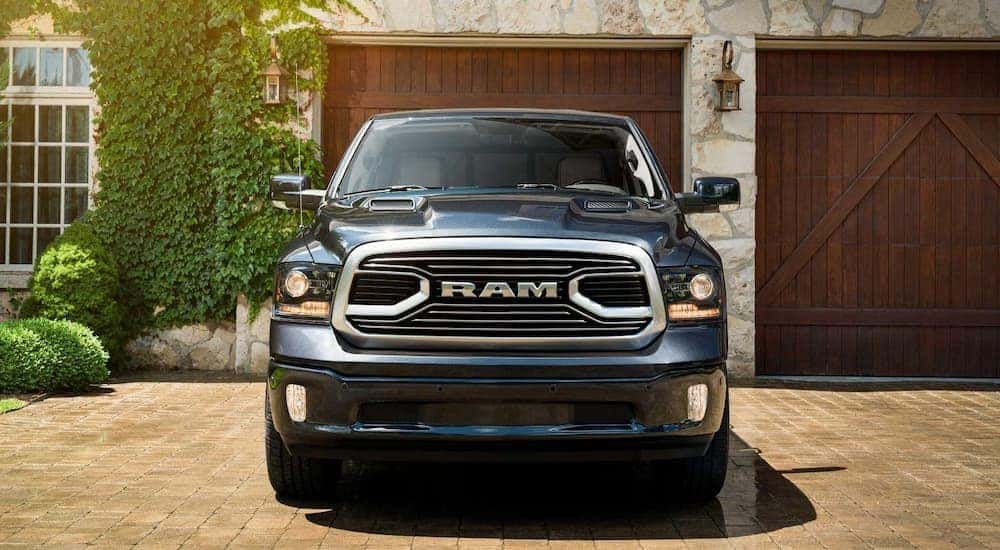 More people than ever are considering a switch to both the new and used RAM 1500, more so than ever before thanks to a surprising turn of events within the truck segment. That surprise was in regard to Q1 reports which confirmed the RAM as having unseated Chevrolet, for the coveted "Number Two spot" in terms of overall sales. And while the finicky nature of the automotive industry all but guarantees our expectation of a flip-flop (at some point or another) that change-up (and the press that came with it) has vaulted the RAM into a place of wider visibility. And that's not a bad thing.
But looking beyond the digestion of headlines and passing scroll of social media newsfeed, does the RAM 1500 really measure up against its competitors? Does it genuinely deserve that "Number Two spot," or do GM's claims of falsified numbers and unfair incentivization actually hold water, invalidating RAM's achievement? Let's take a closer look.
General Motors Cries Foul
Any praise levied at the RAM 1500 would feel biased and fraudulent if we didn't, at least, acknowledge the fact that GM has cried foul regarding the Q1 reporting. The reports, which placed RAM sales at 120,026 units (besting Chevy at 114,313) has been contested by GM who, through spokesman Jim Cain, compared the victory to "a hollow chocolate Easter bunny because FCA has been pulling out all stops to win sales."
As reported by the Detroit Free Press, such "stops" include:
"Paying dealers bonuses of $8,500 to put RAM Classics into courtesy transportation fleets (the sales count as "retail" deliveries but ultimately get disposed of as used cars)."
"Offering stacked discounts on RAM Classic topping $18,000 in some markets, such as Texas."
"Aggressively pushing short-term, low-mileage leases for employees/families in metro Detroit."
That said, RAM hasn't shied away from such accusations, claiming that such incentives were both "aggressive" and "unprecedented" with plans to offer them on new model year offerings, right off the bat.
And Michelle Krebs, an executive analyst with Cox Automotive's Autotrader agrees with RAM's position in a supplemental interview with the DFP stating, "The fact of the matter is RAM beat Chevy Silverado, period. That's part of their strategy. GM is focused on profits and has been very restrained on incentives. RAM has been aggressive on incentives. And why not? There's good money to be made."
But whether you view such incentives as fraudulent or innovative is beside the point. There's a lot of positive hype surrounding the RAM 1500, and we wouldn't be surprised if the "War for #2" continues on indefinitely, amidst a sea of constant contention. And with that in mind, let's take a closer look at what you need to know about recent model year offerings of the RAM 1500.
Welcome to the 4th Generation
It's been just over a decade since the 4th-gen RAM 1500 was first unveiled at the NAIAS, back in 2008. Introduced for the 2009 model year, this new RAM retained some of its most distinctive features, from its "big-rig" inspired design to its distinctive rear suspension, while introducing the option of HEMI powertrain and the optional built-in storage unit to be named "RAMBox."
But we're not going to extoll the virtues and failings of each respective model year; we're going to fast-forward a bit and explore the most recent model year offerings. After all, it's those models released from 2013 on that you're most likely to encounter in your pursuit of gently-used preowned offerings. Right?
Goodbye Dodge. Hello RAM.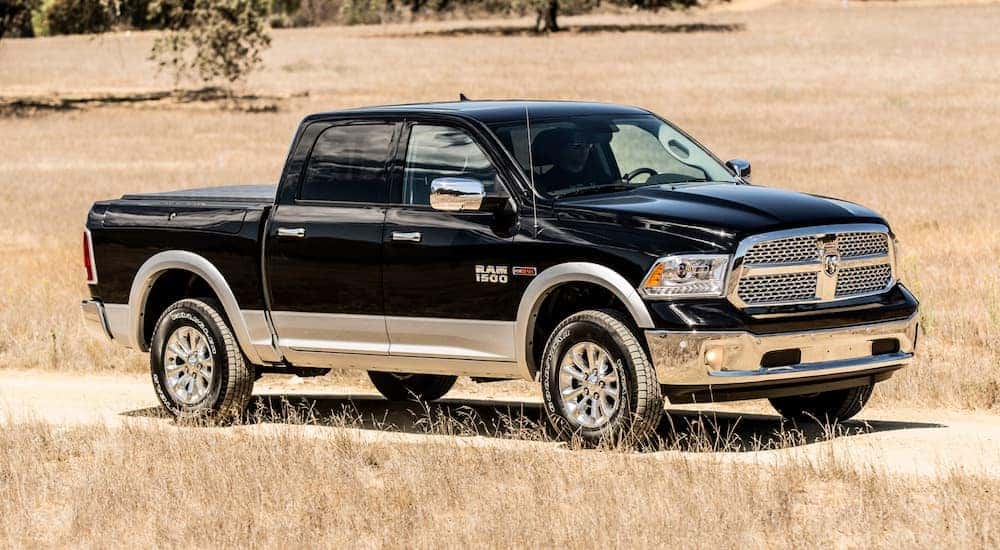 With a minor restyling, including front fascia, headlamp (and the oft-lamented replacement of the "Dodge" badging with that of RAM) the RAM 1500 felt genuinely refreshed for the 2013 model year. Served up in a total of ten trims, there was something for everyone – be it a simplified Tradesman work truck, or a luxury-inspired special edition like the Laramie Longhorn Limited.
Powertrain options were revised, with a 4.7-liter V8 capable of 310 hp and 330 lb-ft of torque servicing as the base engine. This was complemented by the (also-new) 3.6-liter Pentastar V6, and the 5.7-liter HEMI V8 with the latter serving up 395 hp and 410 lb-ft of torque.
But the luxury-inspired interior was also enhanced with a next-gen infotainment system and the onset of connective technologies which would grow progressively more commonplace in the years to come. It was clear that RAM trucks had a clear course laid out, and intended to follow it. And since 2013 came out firing, it would be a few more years before any major shake-ups to the design or engineering would feel necessary.
That said, one area to keep a close eye on would be the continued evolution of the 6.7-liter Cummins Diesel powertrain, which would ascend from 385 hp and 850 lb-ft of torque, to the far more aggressive 400 hp and 1,000 lb-ft torque rating. Impressive numbers, for sure.
2016 Rebellion
While most of the traditional members of the RAM lineup would progress through the 2016 model year, reflective of modest evolution, there was no escaping the influence of off-road culture. And while the Ford Raptor might have garnered the most attention during the recent years of off-road truck development, few automakers were better prepared than FCA-owned RAM to develop such an offering. And that offering came in the form of the all-new RAM 1500 Rebel, standing taller, riding on upsized tires with trail-ready features like skid plates and tow hooks, while boasting a distinctive cabin design as well as blacked out exterior aesthetics.
Feeling somewhat defiant in an era of civilized trucks, the Rebel came equipped with the (305hp) 3.5-liter V6 for a base engine. That said, the option of the (395hp) 5.7-liter HEMI V8 made the Rebel a 6.6 second truck with a design inspired to minimized road, air, and running noise. Simply put, the Rebel was a winner, pairing trail-rated credentials with a luxury aesthetic and the kind of well-mannered exhaust note that plays well with others, despite reminding them that (if you chose the right powertrains) there's a HEMI under that hood.
Is a RAM 1500 Right for You?
Setting aside discussion of brand loyalty, many of you might be surprised. After all, judging by the widespread press coverage and onslaught of awards (not to mention the sour grapes over at GM) it would appear that RAM is making some of the biggest waves they've made in a long time. It makes sense that people are sitting up and taking notice. Come down to Frank Kent in Ennis, Texas and we would love to discuss the Ram 1500 with you and get you behind the wheel of one.
Of course, maybe you're in the mood to wait for the 5th-gen RAM 1500, released for the 2019 model year. We're not judging either way, just don't underestimate the appeal of a Classic.