Jump into a Jeep Today – Ennis, TX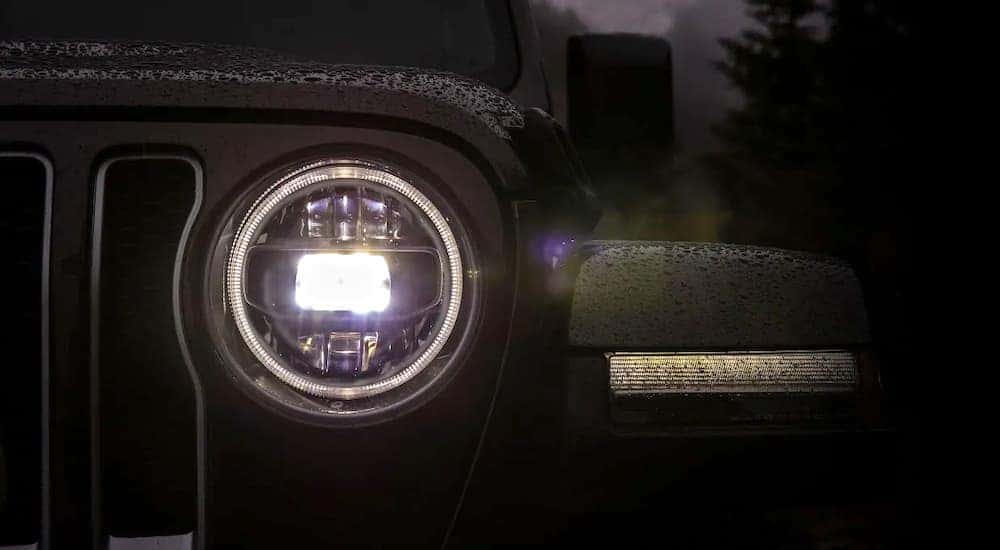 Once synonymous with WWII, the image of Jeep has evolved since it carried soldiers from France to Germany. In addition to the iconic off-road ready Wrangler, Jeep now has a full SUV line-up that excels on and off the pavement. At the top of the line is the most-awarded SUV ever, the Jeep Grand Cherokee. Moving down, you'll find the Cherokee, Compass, and Renegade. Joining the line-up this year is the Gladiator, a mid-size truck with the soul of a dune buggy. While all of these vehicles are great new, they are also perfect for those looking on the used market. And no dealer is more prepared to help you find great used Jeeps for sale than Frank Kent CDJR. If it's time for you to join the Jeep family, we're ready to help!
A Legacy
The domestic auto market is filled with iconic logos. There's the bowtie of Chevy, Ford's blue oval, and Chrysler's former Pentastar logo. While these logos may be instantly recognizable, the vehicles they adorn can vary greatly. One would be hard pressed to any similarity in a Ford Fusion and F-150. Even Ford Mustangs, with the famous running pony logo, are hard to recognize from generation to generation. When it comes to Jeep, however, there is no such confusion. The seven slot grille on every Jeep is instantly recognizable. No other company is as dedicated to its grille design than Jeep, and it helps call out the off-road ability and quality built into every car. With nearly 1,000,000 Jeeps sold last year, the legacy of the seven-slot grille is still being made. May it never cease.
Why Used?
The decision to buy a used car is almost always framed in a financial light. After all, Used cars are cheaper than their new counterparts. Despite this, there are a host of other reasons why a particular car may be more appealing when used. If you're debating between a new or used vehicle, odds are your final decision may come down to one of the following factors.
Depreciation
Your car is likely the second biggest asset you own. If you don't own a home, your car probably moves into the top spot. When you buy a home, there's a good chance you will be able to sell it for a profit when you decide to move. There's a reason that many people jump at the chance to buy in a gentrifying neighborhood. Your vehicle, unfortunately, is the kind of asset that is most valuable when new. In fact, a car begins to lose value as soon as you drive it off of the dealership lot. According to the personal finance website NerdWallet, a new car's value decreases by 20-30% within the first year of ownership.
So what does this have to do with used cars? Depreciation is not a never-ending fall and the price of a car stabilizes over time. You probably won't make money off of your used purchase, but odds are that the price drop will be less in both percentage and total amount when compared to a new vehicle. If there is a caveat here, it's in the amount of previous owners. When comparing two vehicles that are exactly the same, one with two previous owners will most likely be worth more than one with three.
Price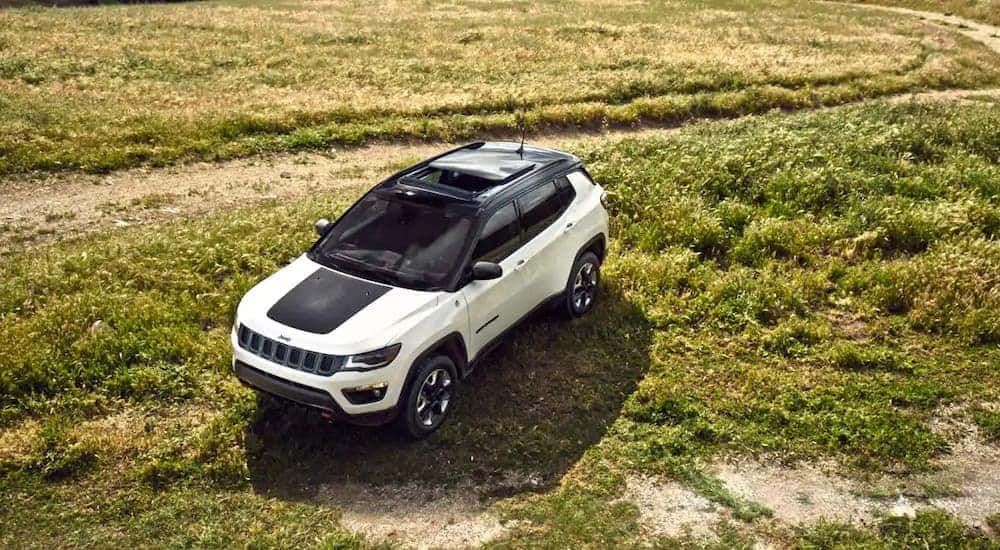 Price and deprecation go hand-in-hand. As a car depreciates, it may move into your price bracket. For a Jeep specific example, take a look at the Wrangler Rubicon. This is an SUV that can handle basically any outdoor adventure you can throw at it. It has all the tools to conquer even the roughest of trails. No one would blame an outdoors enthusiast for wanting one. Unfortunately, all of that rugged capability comes at a price. A brand-new Rubicon with no options added will have a starting MSRP of $38,045. While not the most expensive SUV out there, that's a lot of money. But if we apply the high end of NerdWallet's depreciation estimation, the price should drop to below $30,000. If you have your heart set on a particular vehicle, the used market may be the place to find a deal that fits your budget.
Features
The life cycle of a modern vehicle follows an industry-wide pattern. A brand new model or full redesign hits the market. For the next four to five years, the vehicle receives both small and medium-sized updates; paint and leather colors may change or a new infotainment system makes its debut. Then comes a mid-cycle refresh, which may mean some slight cosmetic updates or a couple of major interior changes. Another four to five years of slight changes occur before a brand new model comes around to repeat the same sequence.
The tweaks that automakers make between model years are often sales-based. If a certain exterior color ends up sitting on a dealership lots for hundreds of days or buyers choose a competitors vehicle because they hate the infotainment system, it only makes sense that a manufacturer would look to correct these issues. But what's good for the gander isn't always good for the goose. If your favorite feature or color was removed from the new vehicle you've had your eye on, don't despair. There is a good chance the used market has the perfect vehicle.
Service
If there is one thing that used car buyers worry about, it's service. With warranties expired or nearing their end, the cost of upkeep and maintenance have to be factored into your used car-buying experience. With Frank Kent CDJR, you don't have to worry. Our well-trained technicians deal with Jeep and Fiat-Chrysler vehicles every day. If there is an issue with your Jeep, odds are they've seen it, and fixed it, before. Why take your Jeep to an auto shop when you can have an expert diagnose the problem? Even if you didn't buy your Jeep from us, we'll be happy to help.
Our service center is open from 7:00 a.m. to 7:00 p.m. during the week and from 7:30 a.m. to 4:30 p.m. on Saturday. If you can't disconnect from the office for service, feel free to use free Wi-Fi in our lounge or take advantage of the complimentary shuttle service.* We are certified to complete Texas state inspections in addition to normal service. We will also ship and install Mopar accessories and performance parts to help your Jeep reach its full potential. At Frank Kent, we truly make service work for you.
Frank Kent CDJR is one of the premier Jeep dealerships in Dallas. In addition to our selection of over 60 new Jeeps, we're proud to offer many used Jeeps for sale. Our sales professionals are some of the best in the business – we can help you find your perfect car, work with you to get great financing and make the sales experience as smooth as possible. Budget shoppers need not worry. We will always respect your budget and will help you get the best Jeep for your specific needs and wants. If you've had a bad experience in the past, don't let it keep you away. We will treat you with the respect you deserve. Come on and stop by our dealership today, we know you won't regret it.
*Shuttle service dependent on destination