Is Leasing a Jeep the Right Choice for You?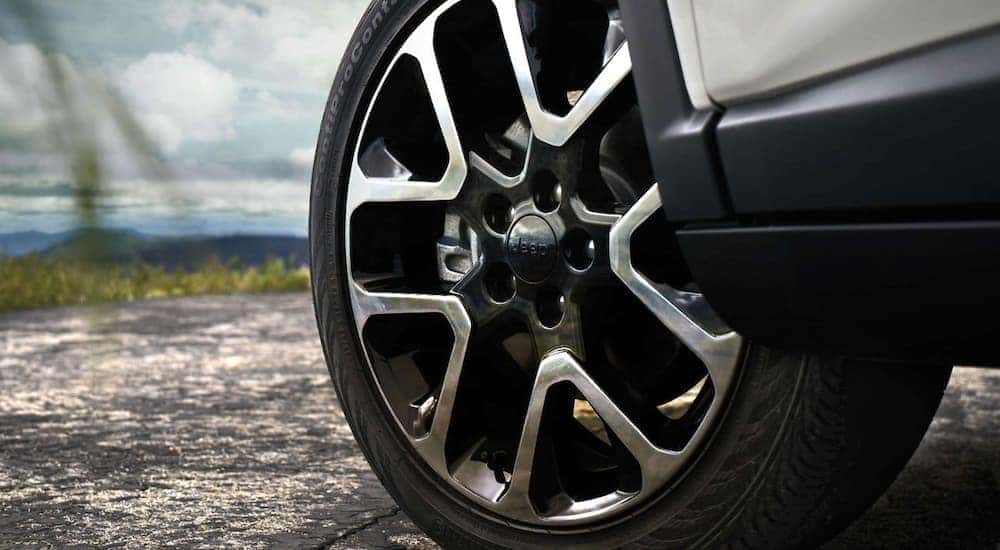 If you've ever been shopping for a vehicle, chances are you've heard the debate between buying or leasing a vehicle. Both sides offer very distinct advantages and disadvantages, and neither one is the correct choice for 100% of potential buyers. It is also important to mention that the type of vehicle you're looking at should play a significant role in your decision. Leasing a Jeep is one decision that tips more heavily on the advantage side than anything else and luckily you can always find a Jeep lease that fits your lifestyle.
In this article we will take a look at the concept of leasing a vehicle and why—if it's your final decision—leasing a Jeep is a choice you won't regret.
The Basics of Leasing
Before we dig into the positives of leasing yourself a new Jeep, let's take some time to explore and really understand what it means to lease a vehicle. The easiest way to explain this process is that a lease allows you to drive a new vehicle without a large upfront cost or high monthly payments. The primary catch is that you never actually own it.
Think of your lease as renting a vehicle in a long-term capacity. You will still make relatively low monthly payments on it, and after a pre-determined period of time, you will have to give it back. This system is ideal for drivers who aren't necessarily interested in owning a vehicle but want to drive a new vehicle every couple of years.
Now that we have the basics out of the way, let's take a closer look at the perks of leasing a vehicle and why a Jeep lease would make an excellent choice regardless of who you are.
Lower Monthly Payments
One of the primary advantages of leasing a vehicle is the overall lower upfront and monthly costs you will incur. In general, leasing a vehicle will involve little to no down payment and low monthly costs throughout the duration of your time with it. Jeep, in particular, offers competitive leasing programs and offers to get you into a brand-new Jeep as easily as possible. Many Jeep dealers also employ financial experts right at their dealership who will work closely with you to ensure you lock into a deal that best suits your financial situation. At Frank Kent CDJR we have an excellent staff of financial experts on-site that are ready to help you get into a new Jeep.
Fewer Repair Expenses
While the terms and conditions will vary on your lease depending on the dealership, many of them take part in a maintenance program that relieves the driver of mechanical responsibilities. Many leasing warranties will cover unexpected mechanical issues and fixes, allowing you to enjoy the ride and not worry about surprise costs. Keep in mind that this perk does not include routine maintenance such as oil changes, tire rotation, and basic fluid upkeep. You will also need to pay for auto insurance just like any other vehicle.
No Stress from Selling
Since you don't technically own your leased vehicle, the normal stressors that come with selling a vehicle will never apply to you. Once the term on your lease expires, you are able to simply return your vehicle, or initiate a new lease for another vehicle. Depending on whom you lease from, you may even have the option to put your leasing money toward buying the vehicle if you've become attached to it over the years. The main point here is that you don't have to take into consideration the resale value of your vehicle, putting together a vehicle report, or whether that guy you found on Craigslist is a trustworthy character.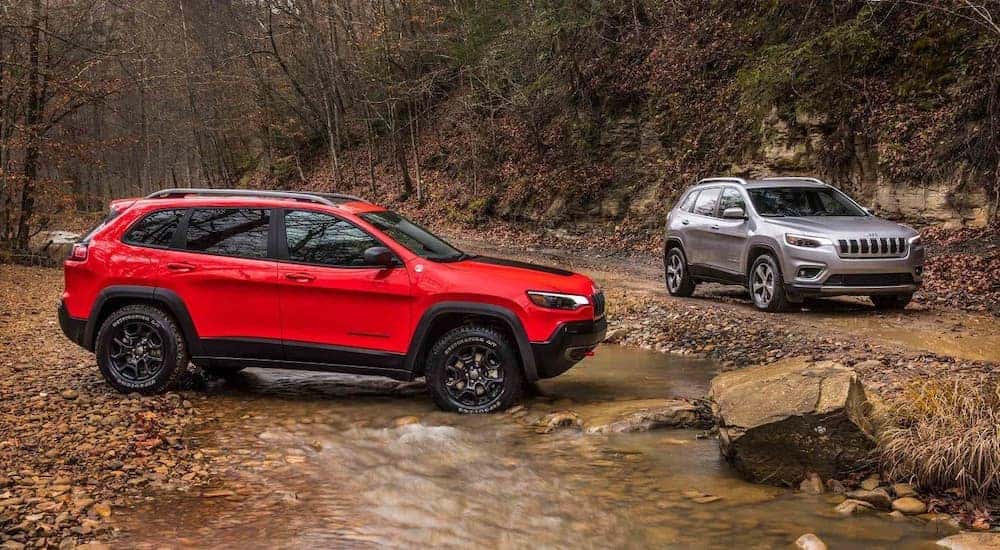 No Required Loan Approvals
One of the primary advantages to leasing your vehicle is not being faced with stringent loan requirements. If you're someone who is a bit down on their luck but still needs a vehicle, leasing a vehicle can be an excellent way to get on the road and simultaneously rebuild your credit. If you're responsible with your lease, you can use it as a way to easily lock into a regular monthly payment that will greatly strengthen your credit score.
New Vehicles!
The last pro we will cover in regard to leasing a vehicle is a bit obvious but still necessary to state. You get to drive a new vehicle all the time! For a relatively low price, you can commute, road trip, and joyride in the latest offerings from any of the world's top brands. All the bells, whistles, sunroofs and horsepower you could ever want is right there in front of you, even if you're not someone who could typically afford it.
Why Jeep?
Now that we've covered the basics of what to expect when you lock into a lease on a new vehicle, let's talk about why Jeep and their current lineup are an excellent choice. With their decades of proven performance and exciting off-road offerings, you can hardly blame someone for wanting to try a new one every couple of years.
Exciting New Features
As one of the premier off-road vehicle brands in the world, Jeep is always coming up with new and exciting ways to take your ride off the beaten trail. An excellent example of this can be found in the new 2019 Jeep Wrangler. The updated Rock-Trac 4×4 system provides more control and torque than ever before. With electronic locking front and rear differentials, and an electronic front sway bar, this vehicle is capable of taking on the toughest trails. Just be sure not to scratch up the paint before your lease is up.
Unbeatable Reliability and Cost
Built to last, Jeep makes an excellent vehicle to lease or to own. As a consumer that decides on a Jeep lease, you can expect minimal maintenance and smooth travels for as long as you decide to hold onto the vehicle. And while the prices for Jeep's leasing programs vary, the company typically offers very competitive rates for upfront leasing costs and monthly payments.
Great Resale Value
And if you do fall in love and decide to buy your Jeep after the lease has expired, it's important to mention that they historically have excellent resale values. In Kelley Blue Book's Best Resale Value Awards, the 2019 Jeep Wrangler placed second only behind the Toyota Tacoma. Even after 60 months, the Wrangler maintained over 58% of its original value.
So, whether you decide to trade your 2019 model in for the 2020 or if you simply can't let go and decide to buy, you can rest assured that the Jeep brand will provide excellent value no matter what.
Lease a Jeep Today!
 After covering all the details and benefits of  a Jeep lease of your very own, the only thing left to do is go find the one that is right for you. Whether you're in need of a vehicle and have less-than-perfect credit, or if you're just someone that likes to have a shiny, new Jeep in their driveway every couple of years, the leasing payment model has a variety of practical applications. Visit your Frank Kent CDJR today to talk to our salespeople and financial experts to see what kind of Jeep lease would work best for you.