Four Reasons Why Jeep Deserves a Closer Look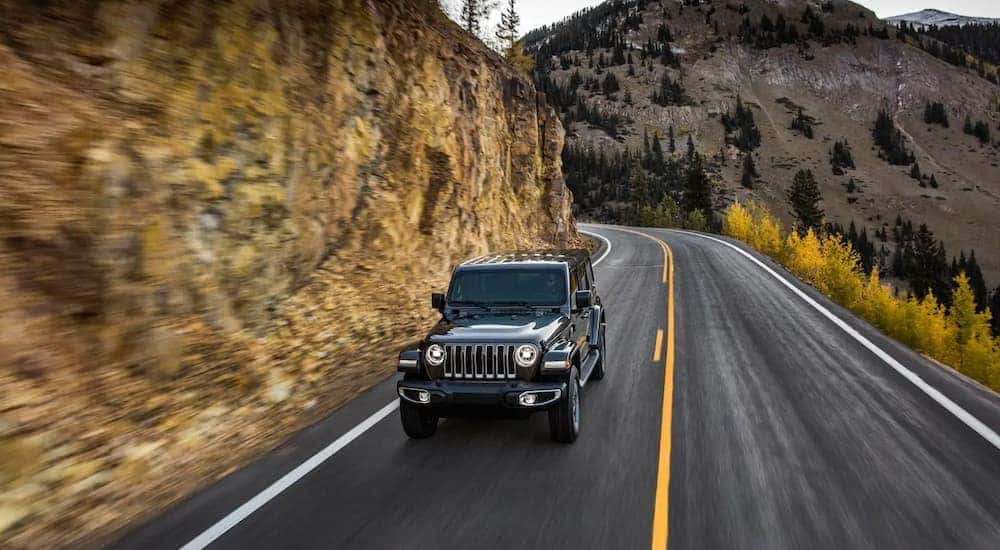 If you're searching for a Jeep dealership in Fort Worth, look no further than Frank Kent Chrysler Dodge Jeep Ram. Located just outside the city limits in Ennis, Texas, Frank Kent CDJR represents the best place to buy a quality new or used Jeep. As one of the longest-lasting, family-run dealerships in all of Texas. We understand the area and the automotive needs of the people.
Now if you've already come this far, you probably are aware that Jeep is one of the oldest and most trusted car brands in the country. Born out of necessity during the second world war, Jeep has stood as an American institution for nearly 80 years. Their vehicles address a variety of needs, both professional and casual, injecting the Jeep degree of quality into numerous facets of daily life.
In case you haven't read up on Jeep in the recent past, this article will take a look at what the company has been working on, what is currently setting them apart from the competition, and how they are looking to impact the automotive industry in the years to come.
Trail Rated Capability
As you shop for your new Jeep, you may want to keep your eyes peeled for the Jeep Brand Trail Rated badge. If you see the Trail Rated 4×4 insignia on your Jeep, you can purchase this vehicle knowing that it was tested in a series of grueling tests in five performance categories: traction, water fording, maneuverability, articulation and ground clearance. This badge of certifications is meant to communicate with you, the buyer, that this Jeep is built and tested to the highest standards of off-road performance and capability.
The Trail Rated testing process begins at the state-of-the-art Jeep headquarters before heading out into the field. Jeep Brad Trail Rated 4×4 vehicles endure the hostile colds of Northern Michigan and the treacherous boulders of the Rubicon. Jeep's drivers and engineers put these vehicles to the true test of endurance to ensure you're getting the best possible product.
The Jeep vehicles that include the Brand Trail Rated badge include the Wrangler, Grand Cherokee, Cherokee, Compass, and Renegade. So, make sure to look for the badge the next time you're out shopping for your new Jeep and hit the trails with confidence.
Fuel Efficiency
In addition to their unadulterated capacity for raw performance and power, the Jeep lineup also places a large emphasis on sustainable design. As one of the premier car manufacturers in the world, Jeep takes its role very seriously and is consistently researching new, smarter ways to provide fuel-efficient designs.
In a recent article from Automotive News, author Richard Truett details the boost in overall fuel efficiency in Jeep's 2019 lineup. A marked improvement over the previous years, it is extremely evident that the company is investing resources and taking great strides in the field of fuel economy.
An example of Jeep's commitment to sustainability can be seen in their use of MultiAir technology on their 2.4L inline four-cylinder engine. Developed in the early 2000s, the MultiAir engine is a hydraulically-actuated system that enables cylinder by cylinder and stroke by stroke control of air intake. This greatly increases overall engine efficiently and allows your vehicle to process fuel in a far more responsible manner. For example, Jeep's implementation of this particular engine on their Cherokee model results in a stunning 22 MPG city and 31 MPG highway, with an output of a zippy 180 horsepower.
Jeep Wave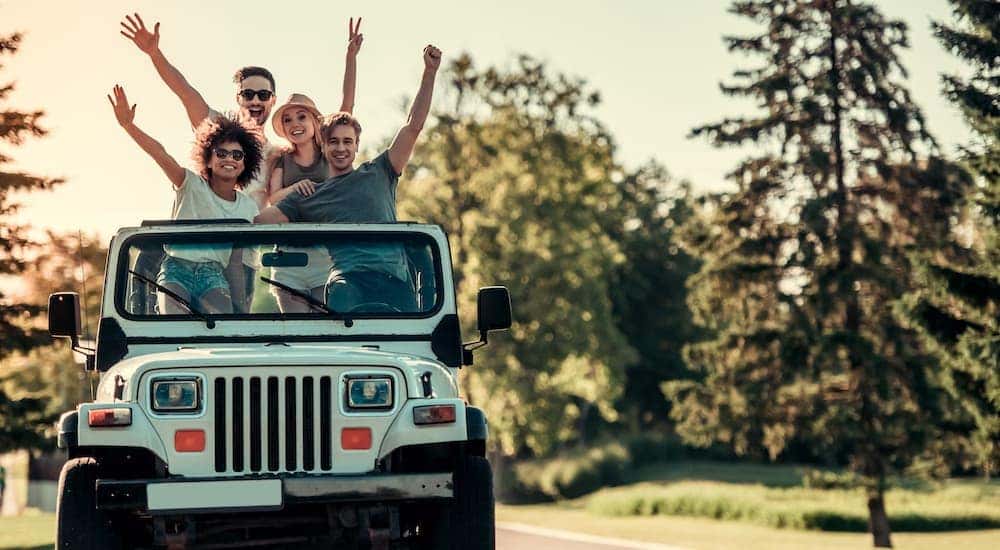 While many previous Jeep owners will be familiar with this program, it is certainly worth covering for those interested in becoming first-time Jeep buyers. Jeep Wave is an exclusive membership program bursting with exciting benefits and perks designed to provide non-stop care and support to proud Jeep owners.
Once you visit Frank Kent CDJR and become a proud Jeep owner, you will need to head over to Jeep's website, register your vehicle and officially become a member of Wave. Once you're in the club, so to speak, you can enjoy perks such as:
Vehicle Owner Support– Wave members have the luxury of 24/7 owner support just a quick call away. Regardless of your question or the time of day, you can always count on the Jeep Vehicle Owner Support to be there to assist.
Premium Discounts– Jeep offers its Wave members exclusive discounts and curated offers on merchandise from over 150 premium retailers through their savings network. Wave members are also eligible to redeem $500 in savings added to their accounts from their vehicle purchase on select products for up to 40% off.
Trip Interruption Coverage– Jeep Wave trip interruption coverage will cover up to $1,000 per occurrence toward lodging, meals and emergency transportation for you and your family. Never worry again about an inconvenient side of the road breakdown or an emergency motel stop in the middle of the night; Jeep Wave has you covered.
VIP Treatment– The last perk of Wave that we will cover is the VIP treatment of its members. By being a member of this exclusive club, members can enjoy preferred treatment at Jeep Brand events across the country and can even gain access to exclusive events and contests. What exciting opportunities could this hold in the future? Become a Jeep Wave member today to find out.
Now that you know all the incredible perks that Wave provides you, just for being a Jeep owner, you have yet another reason to head down to Frank Kemp and find the right one for you.
Jeep Graphics Studio
The last portion of Jeep we will cover in this article deals with their devotion to providing the consumer with what they want and making every Jeep a personal statement. The Jeep Graphic's studio is a program that designs and installs high-quality decals onto your new Jeep.
By starting on their custom graphics page here, you can explore the myriad options for customizing your jeep and truly making it something of your very own. Choose from the existing options provided by Jeep and combine them to your liking along with your model and color to create something unique.
Find a Jeep of Your Own at Frank Kent CDJR
Now that we've covered some of the exciting and innovative offerings you can find from Jeep in 2019, the only thing left to do is explore the options yourself and find a Jeep that you can make your own. As we stated before, if you live in or around the Fort Worth area, there is truly no better place to make this purchase than at Frank Kent CDJR.
Here at Frank Kent CDJR, we are dedicated to delivering an easy, convenient and friendly experience at every step of the car buying process. Our goal is to provide an interactive tour of our new and used inventory and give you the opportunity to apply for financing if necessary.
Opened for business in 2007, we at Frank Kent have dedicated our time and effort to provide the best in customer service. We are even proud to say they our store was awarded the Customer First Award for Excellence just last year in 2018. Learn more at our website or simply swing by for yourself to browse our selection of vehicles and experience award-winning customer service firsthand.