Celebrating the American Drive-In Theater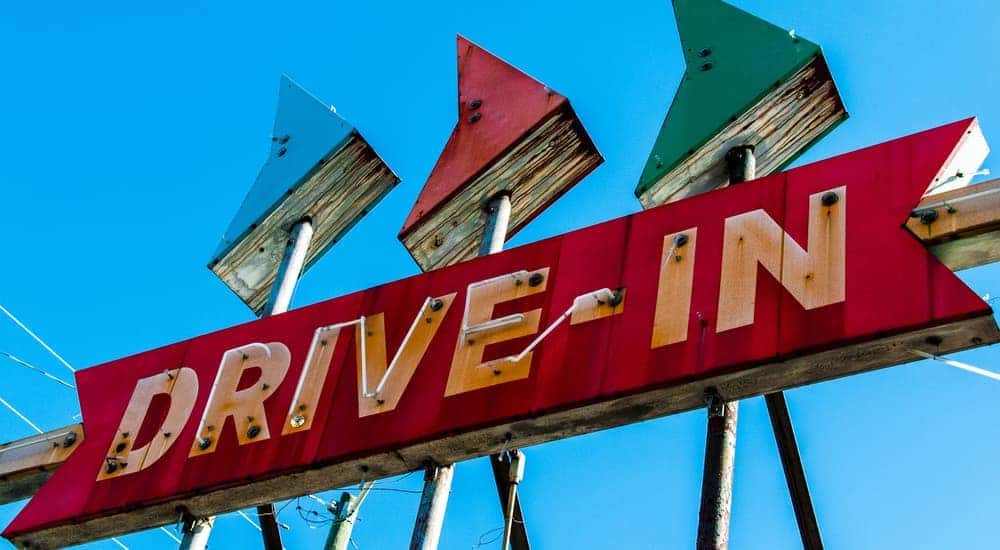 With apologies for opening an article with an unnecessarily vague statement, there's just something about a drive-in theater. Isn't there? Maybe it's a sense of cultural nostalgia, and an eagerness to escape the complexity of modern life, finding comfort in the last remaining vestiges of a simpler time. Perhaps it's the inherent magic of staying outside in the open air, after dusk. It might even be the appeal of an open-air experience, strong enough to drive seasonal buyers to a used Jeep dealer in the hopes of enjoying that experience themselves. Your guess is as good as mine, but I found myself thinking about this recently while visiting the Galaxy Drive-in Theatre in Garrett, Texas.
Since then, I've dived into some light reading (what can I say, I'm a geek when it comes to research) and I learned that there were roughly about 330 drive-in theaters left in the country. Located in 45 of the 50 United States, these dwindling institutions are an endangered species, remnants of a time in the 1950s when there were over 4,000 of them in existence. And that's a pretty impressive number – especially when you consider that the very first drive-in was on opened in 1933. Seventeen years and a 4000% increase? Not even the most popular of today's franchises can boast those kinds of numbers.
Historical Importance of the Drive-In
Historically speaking, the era of drive-in theaters coincided with a period of American cinema where the rules were changing. Pre-WWII Hollywood consisted of studio monopolies, where theaters bore a stronger resemblance to golden palaces than today's family-friendly cineplex. But the surge in drive-in theaters introduced a new culture, one that was less-restrictive and devoid of rigid protocols. You could eat, even talk if you wanted, and with more and more young people behind the wheel — there were more than a few intimate moments shared. But drive-in theaters also fostered a sense of community for guests of all ages, often boasting contests, dancing, and even fireworks during their heyday.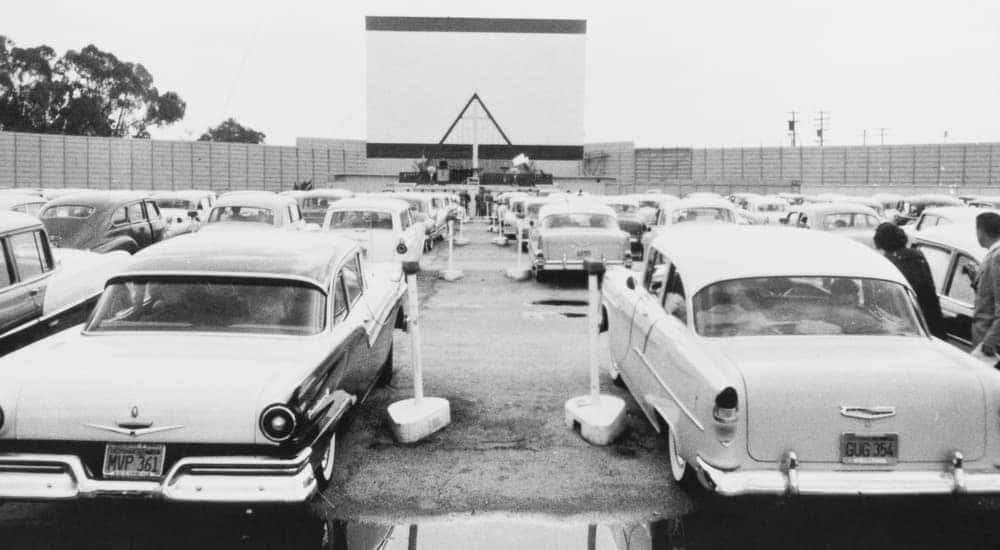 Of course, the passage of time would diminish these institutions as a whole. The upkeep grew costly and cumbersome, especially in more challenging climates. Summer months would prompt many to seek out the comfort of indoor, air-conditioned venues. Advances in audiovisual technologies would render FM radio sound obsolete in some minds. Even I (someone who loves the drive-ins) came to the realization that, prior to my visit to Garrett, it had been 1998 since I'd been to the drive-ins (seeing 'Armageddon' with a girl named Stephanie, in case you were wondering). Needless to say, one visit was all it took to rekindle my interest. Drive-in theaters are magical, and we're fortunate to have a thriving one right here in our community.
If I'm completely honest, there's more appeal to a drive-in than the seasonal experience and whatever cinematic double-bill it might be featuring. As both a car guy and avid people-watcher, it's always interesting to observe what's going on around you. Unlike say, a parking lot, where the sea of vehicles belong simply to the faceless, nameless masses, a drive-in theater helps you to frame vehicles within the context of their owners (and vice versa). You see the array of topless, doorless Wranglers – some fresh from a cleaning – while others are still muddied with the days battle scars. You'll find the pickups whose beds are lined with mattresses, cushions, pillows and blankets. And while some embrace the open-air experience of viewing a movie under the stars, others still prefer the intimacy of experiencing it from within the privacy of their vehicle's cabin. There's really no wrong way to do it, and it just kind of fun to embrace the comfortable coexistence. To paraphrase something that I read somewhere, "If you take the time to look around, and to talk to your neighbor, you'll find out that the world's not quite as bad as people make it out to be."
Visit the Galaxy Drive-In
So while this post might have missed out on National Drive-in Movie Day by a few months (June 6th, for those of you looking to celebrate) the change of seasons seems to have us feeling a little bit reflective. So, if you're anything like us, take a moment to support your local drive-in theater, if you're fortunate enough to have one in your general vicinity. And if you're not sure, make it a point to visit driveinmovie.com and find out for yourself.
If you're a resident of the area in-and-around Garrett, be sure to visit the Galaxy Drive-in Movie Theater. First opened back in 2003, they've done an amazing job of expanding the setup to include seven screens, two concession stands and they even offer Digital 3D screenings. If there are two things we know for certain, (i) this isn't your grandad's drive-in theater and (ii) the popcorn is to die for.