5 Common Questions Everyone Should Be Asking About Ram Trucks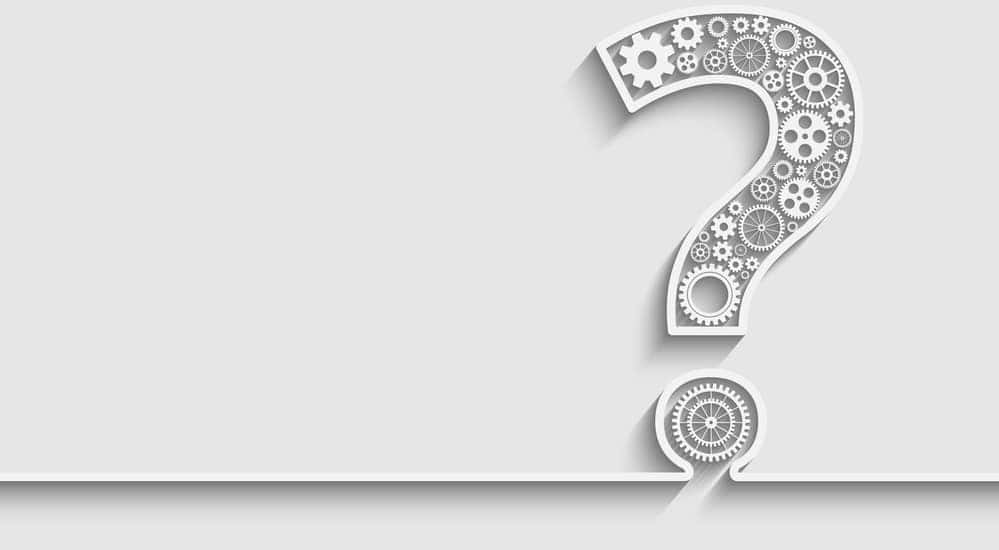 You need a truck that works hard and can tow your toys or tools and a Ram truck is your tool of choice. But how does the Ram truck you decide on affect how much you can tow? At Frank Kent CDJR we are a knowledgeable, passionate, and fully transparent dealer of Ram trucks that loves nothing more answering questions and sharing our automotive knowledge with our loyal community of drivers. So with that said, here are some common questions that we believe everyone should be asking about
Ram trucks.
What are the Current Options?
Starting with the basics, it is important to even know what your general options are. On the current lineup of Ram trucks being manufactured today, there are three main trucks that differ mostly in overall size and towing ability to give you a Goldilocks complex so that you find the one that's just right. There is the Ram 1500, the Ram 2500, and the Ram 3500, which as you can see are conveniently named to mark their increased towing ability. There is also the new 2019 Ram 1500 which is also something to look out for. Here are some of the stats:
2018 Ram 1500
MSRP: 27,295
Dimensions: 209-238″ L x 79-82″ W x 74-78″ H
Max Towing: 10,620 pounds
Horsepower: 240 to 395 hp
Torque: 269 to 420 lb-ft
MPG: 20 city / 27 highway
2018 Ram 2500
MSRP: $32,645
Dimensions: 230-259″ L x 79-80″ W x 76-81″ H
Max Towing: 17,980 pounds
Horsepower: 350 to 410 hp
Torque: 400 to 800 lb-ft
2018 Ram 3500
MSRP: $33,945
Dimensions: 230-259″ L x 79″ W x 78-80″ H
Max Towing: 31,210 pounds
Horsepower: 350 to 410 hp
Torque: 400 to 930 lb-ft
What Are the Cab and Bed Sizes?
Cab and bed sizes are an indication of how large your cabin or pickup bed will be, and all Ram trucks come in three cab sizes with three bed options depending on which cab is selected:
Regular Cab which has two full-size doors offers a long 8 ft. or regular 6.4 ft. bed, and seats a maximum of three passengers.
Quad Cab which has two full-size doors as well as two half-size doors for the additional rear space, and can fit up to five people comfortably but six maximum. The Quad Cab is only available with a regular bed size.
Crew Cab which has four full-size doors that can comfortably seat six and offers the regular or short 5.7 ft. bed.
How is Towing Related to Cab Size?
Now that you know about Ram trucks and their cab options, it is time to learn how they relate to the overall towing potential. Having a larger or smaller cab will clearly increase the Gross weight of your Ram truck which impacts the towing capacity. No matter how powerful the engine it still has a limit on how much it can handle when it comes to hauling.
Adding all of this up, the common conclusion is that a smaller cab, such as the regular cab, will always get you the most towing potential. If you need a bigger cab though you can always upgrade the engine in order to save some of the towing capacity. That being said, another factor though will be if your Ram truck has single or dual rear wheels.
What to Consider When Attaching a Load?
Weight
Ram truck professionals generally recommend loading 60 percent of the total cargo weight towards the front of the trailer in order to optimize balance. Not much can cause a heart attack faster than realizing that your haul is uneven and swaying like an inflatable tube guy while driving. Make sure you include passenger weight as well when hitching up. Also, this may seem like common sense, but never tow anything without first reading up on what the towing limits of your Ram trucks are.
Securing the Load
Just because you don't care if a small piece falls off your trailer or boat doesn't mean the person behind you won't once they get a have to avoid it or worse actually get hit by it. So it's not rocket science, just, make sure before moving out that every piece that could fall off your load is secured properly.
Consider the Learning Curve
No matter how many trucks you have driven before or how many loads you have towed if you have a new Ram truck or are unfamiliar with a certain load you should always start slow. Learn the best way to approach turns, the way the truck brakes and accelerates, and parks before venturing out onto crowded highways .
How to Maximize the Longevity of Your Ram Truck?
You love your Ram truck, and so you want it to live forever. Sadly forever is an unobtainable goal, but you can maximize the longevity by following a few simple tips:
Always keep up with your seasonal and annual maintenance schedule as instructed by the owner's manual
Clean it often
Keep it hydrated with all the proper high quality automotive fluids
Keep track of tire pressure and adjust as needed
Why Frank Kent CDJR?
Perhaps this isn't a common question, but still, one you should ask yourself if you are looking to invest in a Ram truck at any point in your life. Frank Kent CDJR is always happy to serve the automotive community and provide you with the best vehicles as well as the best information about those vehicles. We desire to be a name you can trust and remember the next time you want to make the heavy process of buying a vehicle a little lighter. So please stop by and take a glance at our selection, because we only live to answer your questions and provide satisfaction.