4 Important Years for Fourth-Generation Jeep Grand Cherokees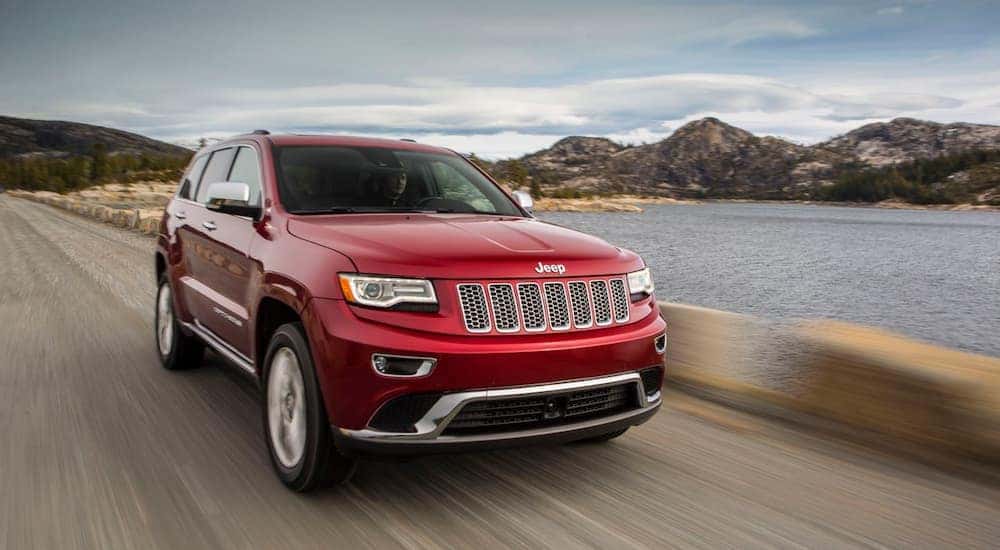 The Jeep Grand Cherokee has been one of the most popular SUVs in America for several decades. Over this time, there have been four different generations, which means there are many different used Jeep Grand Cherokees out there with some pretty big differences between them. The first generation ran from 1993 to 1998, the second generation from 1999 to 2004, the third generation was from 2005 to 2010, and the fourth generation started in 2011.
If you are looking for an older used Jeep Grand Cherokee, then you will probably have to go through a private seller. Dealerships tend to have newer model years available, even when it comes to used and pre-owned vehicles. This ensures you get models with the best features possible and that they have been cared for as much as possible. It also means you will typically find fourth-generation Grand Cherokees at dealerships, even when you look at used models.
Within the fourth generation, there have been several model years of particular importance when you look at used Jeep Grand Cherokees. Some of these years are noted for good things, and some for not-so-good things, which is why it is important to have a sense of what year or years you should look for. That way you don't waste your time looking for a model that will fall short compared to much better options.
2011
Let's pull the bandage off real quick: 2011 is not the best year when you're looking at used Jeep Grand Cherokees. This is true for a couple of reasons, but it all really comes down to the fact that this was the first year for the fourth generation. While that means a lot of people were excited to get an all-new model Grand Cherokee, and there were a lot of new details and features to appreciate, it also means some of the proverbial kinks were being worked out of the system.
The fourth generation introduced a Totally Integrated Power Module, which may have been the cause of a number of issues with the electrical system. Just like any other complicated piece of machinery, early adopters often have to deal with complications that arise and need to be figured out. In other words, the  2011 Jeep Grand Cherokees did not have the benefit of years of additional development time and consumer testing. Not to mention the fact that a more powerful engine became available in 2012—so if possible, it's usually best to skip over 2011.
2014
Now, 2014, on the other hand, is a great year to consider when looking at a used Jeep Grand Cherokee for a number of different reasons. For one thing, a lot of issues had been worked out with the vehicle's electrical system, so these are great reliable vehicles. At the same time, in 2014 the Jeep Grand Cherokee got a pretty impressive makeover to help it stand out against the Jeep Compass and Jeep Patriot that were also revised that year.
The engines available on the 2014 Grand Cherokee were excellent and more powerful than before, so you can find some used models with a lot to offer under the hood. The SRT trim level was also greatly improved and offered a lot in 2014 that wasn't available before. Interior features and details were also improved throughout the cabin, making the 2014 model more comfortable and luxurious than ever before. If you're trying to save some money by looking for a slightly older model of used Jeep Grand Cherokee, then 2014 is a great choice that gives you a lot of modern features and convenience, without the expense of something only a year or two old.
2017
If you want a more recent used Jeep Grand Cherokee, then 2017 is a terrific model year to look at and focus on when considering your options. From the outside, the 2017 model got an impressive facelift that really stands out against previous years and makes an immediate impression. New exterior paint options were also introduced in 2017, so these Grand Cherokees can often look a lot different from those that came before them.
Of particular note are two trim levels that really stood out in 2017. The Summit was the pinnacle trim level for that year and offered numerous comfort and luxury features not found elsewhere. This included LED front fog lamps, leather interior details, active noise cancellation, and a 19-speaker Harmon Kardon surround sound system. The Summit also has great safety features including blind-spot monitoring, a lane departure warning, and park assist.
The other 2017 trim level to keep an eye out for is the Trailhawk, which is a dedicated off-road trim for the Grand Cherokee. This included improved four-wheel drive and suspension systems, hill descent control, and front-mounted tow hooks. There were optional 20-inch wheels available, as well as Kevlar-coated off-road tires, and numerous luxury features inside. If you want a used Jeep Grand Cherokee that you can take off-road, then a 2017 Trailhawk with a powerful engine is a terrific choice.
2018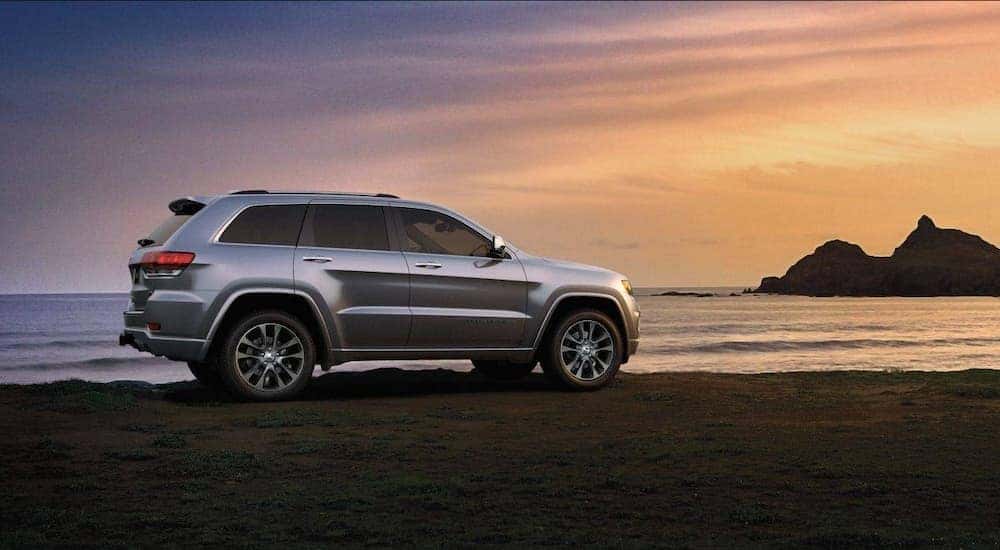 While some people look back a decade or more when considering a used vehicle, a much newer used Jeep Grand Cherokee can save you a lot of money but still give you the most modern features available. That is part of why a 2018 model is such a great choice. With few exceptions, most of the same options and trim levels available now were available then, so you can get a pre-owned Grand Cherokee that is every bit as impressive as one brand new at a dealership with a much higher price tag.
One thing of particular note was the introduction of the Trackhawk trim level in 2018, which set a new standard for high-performance models from Jeep. The Trackhawk trim level included a 6.2L Hellcat HEMI V8 engine that can provide up to 707 hp and 645 lb-ft of torque and a flat-bottom steering wheel that included mounted shift paddles for the 8-speed automatic transmission. It has a Brembo brake system, a huge payload and towing capacity, and a premium leather interior. If you want a high-performance, luxury pre-owned SUV, then you're really not going to beat the 2018 Jeep Grand Cherokee Trackhawk.
It's also worth noting that other 2018 Grand Cherokee models included support for Apple CarPlay and Android Auto, can have an 8-inch Infotainment system with Navigation, and active noise cancellation. So even if you are not interested in the Trackhawk, a 2018 used Jeep Grand Cherokee is still an amazing choice that gives you a lot of luxury and performance.
The Best Year
Ultimately, the best year for a used Jeep Grand Cherokee is really going to come down to what you are looking for and what fits into your lifestyle. The more recent a model year is, the more expensive it is probably going to be—so if you are choosing a used model to save some money, then something like a 2014 or 2017 will probably be your best bet. For the ultimate luxury experience and the most modern options, then a 2018 is a great choice.
And just like any other used vehicle, a lot of your considerations should be about the features of any specific used vehicle. A bare-bones used 2017 Grand Cherokee might not be as impressive as a 2014 model that was originally decked out with all the latest options at that time. Just remember to take a big-picture approach as you look at different models and you'll be just fine.